From 10 Doctors:
"This NLP course has exceeded our expectations!"
It was probably a once-in-a-lifetime opportunity to have 4 Medical Doctors and 6 Ph.D's in one single class and we were honoured that such rigorous, scientifically-minded people found our course to have not only fulfilled their expectations, but to have exceeded them.
We got curious about how they view NLP as a technology for human change and what difference it's made in their lives.
While they each have their own experiences with NLP and different ways in which they've applied it, there are some things that are true for all of them.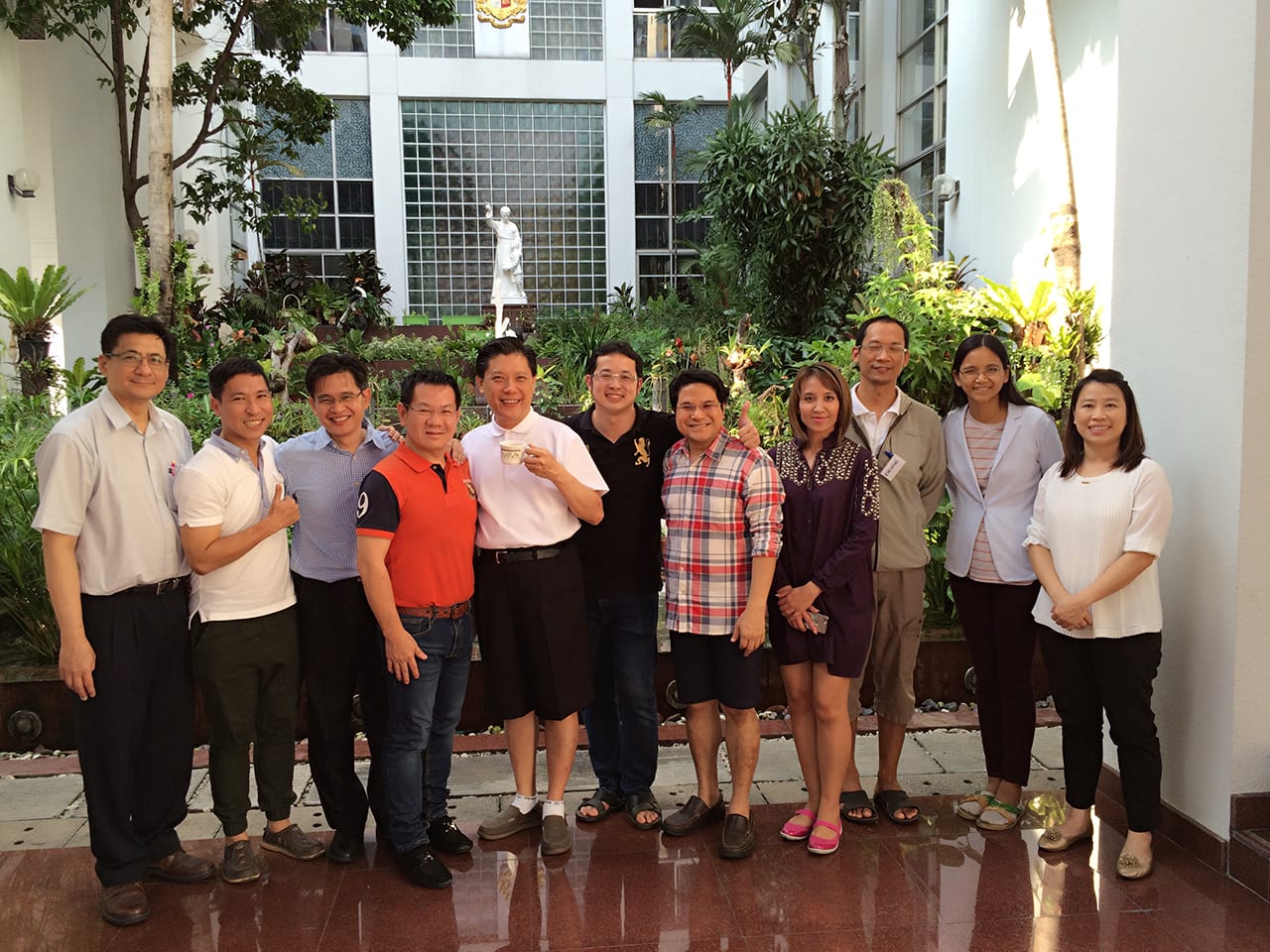 First, let's find out how NLP has contributed to their achieving better results in their fields and to improving themselves. Perhaps you too can get some inspiration from their sharing.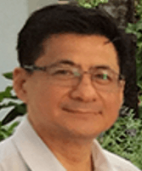 Dr. Mingmuang Worawattanakul , M.D.– Pediatrician
NLP has helped me appreciate my patients as people, not just as a body with a disease. Now I can understand their way of thinking and communicating and see their problems through their eyes. I need to understand them well before being able to help them.
Now that I also know that many diseases originate in the mind – as it's said in NLP, the mind and the body are one – I don't treat my patients like before, using only medication, but I've acquired tools in this course to treat their emotional issues as well, which subsequently improves their health.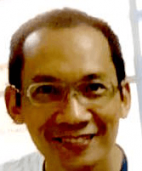 Anukal Chiralaksanakul – Ph.D in Engineering
NLP is like engineering …for humans. In my field, you have physical tools to build things, and in NLP you have psychology, linguistics and other modalities to help people 'rebuild' themselves.
NLP has helped me gain awareness about different aspects of myself and it helps me be clear of what I want and what I don't want to do in my work and it gives me the tools to go in my direction of choice.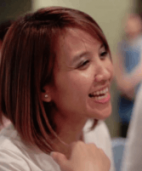 Siraya Kongsompong – Ph.D. Organisational Communication
In organisations, people talk in terms of behaviours or KPI's and they cannot understand why they cannot change; this is where NLP has helped me, as a consultant: now I help them see that if they stay at behavioural level only, change will not happen.
Now I know that I need to help leaders change the way they talk, shift the way they think at a higher level; we go into their values and beliefs and align those to their behaviours and their role and that's when they see real changes happen.
NLP has also helped me understand myself at a deeper level and now I know HOW to change the way I work, the way I live.
Wasit Prombutr – Ph.D. Business Administration
There's been extensive research on NLP for the past 10 years proving that it's a solid field because it's based on neuro, linguistic and computer science. It really helps people change and become better versions of themselves.
I witnessed positive changes in my results after each module I took in this course and that determined me to want to become an NLP trainer myself.
NLP is a life skill. It's given me valuable tools to help my clients and their organisations achieve positive strategic change and it's helped me create a new management consulting business model.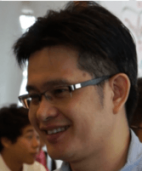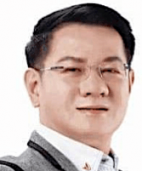 Dr. Sitthawee Kriatchawanun – M.D.
NLP has helped me improve the way I communicate with my patients and my ability to understand them before treating them.
I also own a Network Marketing business the success of which depends on how well my leaders are doing. So I trained my leaders using NLP and I monitored their progress; I noticed they were doing much better in terms of sales– and this was easily measurable by comparing the amount they earned before and after being NLP trained.
I'm now designing a course that will incorporate the NLP techniques I've learned in this training and I'll train more of my leaders so that they too can benefit and improve their lives.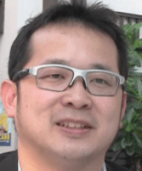 Kitti Setavoraphan – Ph.D. Industrial Engineering
NLP helped me gain self-awareness. That's the most important thing to me. That's the basis of any change.
Before taking the course I only had a dream of becoming a world-class consultant; now I have a roadmap.
It's also helped me develop a home-schooling programme for my daughter, so she can grow up to become a great person.
Dr. Thanakrit Chintavorn – M.D. – Pediatrician
NLP gives me the tools to fulfill my mission of helping people.
It's helped me understand myself and my patients and realise I don't just give them medication; i also need to give them kindness and compassion when they're going through hard times and with NLP, it's easier to do so.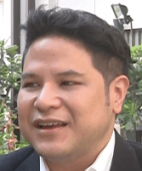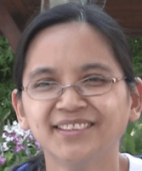 Panrasee Ritthipravat –Ph.D, Biomedical Engineering
NLP helped me be more focused in my work and have a balanced life.
Before NLP I was only focused on my work; nothing else existed. I didn't pay attention to the relationship with my colleagues and friends. But after NLP I started to change and realise my relationships were important as well. So I made some changes.
Then my friends told me that I was listening more, giving them more time, considering what they were saying.
I realised that before working with others well and wanting to help them, I had to work on myself. Now I know my values in life and I know why that's so important when I make decisions; this gives me more focus and I don't hesitate anymore about the direction I'm going in.
Danaiya Tang-u-thaisuk –Ph.D. Business Administration
I took many courses before NLP and they all seemed like ready-made packages, so I wanted to know what was at the origin of all those modalities, to learn the basics and be able to improvise in my desired ways afterwards.
Now I use NLP extensively in my training, consulting and strategic review services for companies.
NLP has also helped me regain my work-life balance and understand my clients and my team better. It's broadened my mind and made me realise why people are so different from me and why I should accept and respect their different ways.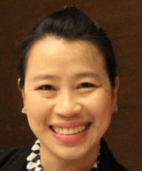 Dr. Supalak Khemthong – M.D. – Psychosocial Occupational Therapy
There are no doubts that NLP works! It's an excellent medium that helps me get better results with my patients; it helps me build stronger connections with them before medical interventions.
On a personal level, it's helped me recover after a stroke I had 2 years ago. I was very depressed and even though I'm a medical professional, I could not heal myself. But NLP helped me a lot physically, emotionally and cognitively.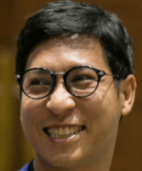 So this is what we found out about how NLP has helped them.
You've probably noticed that while the applications are varied, there is an overarching theme of several common
benefits that most of them mention.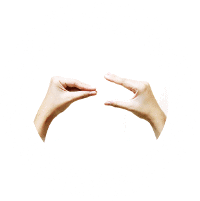 A. Improved communication to better influence in a wide range of situations,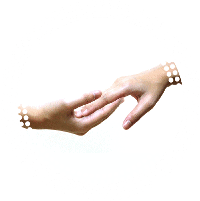 B. Enabling people to design and catalyse their own development path to create the change they want to live,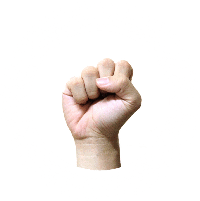 C. Become a better version of themselves that raises their professional credibility, reputation & leadership.
Why they chose Mind Transformations instead of other providers?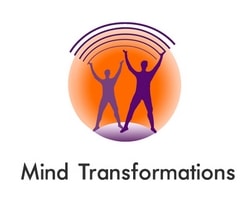 All of them, without exception took the course based on the recommendation of a friend or family member who had gone through our training previously.
The 6 main reasons why they trusted this NLP programme to be remarkable, based on their friend's sharing: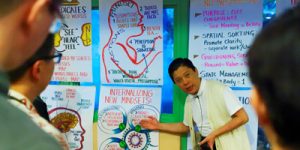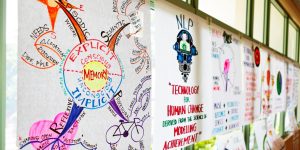 Quality, in-depth, insightful & comprehensive course structure backed by research and over 20 years of real-life results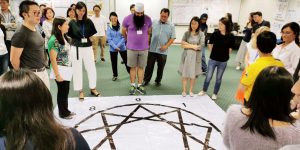 Practical, powerful and a wide repertoire of tools for creating sustainable & impactful results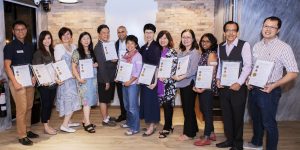 Safe environment for people to explore personal & profession transformation supported by a trusted community of practitioners & coaches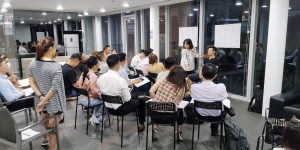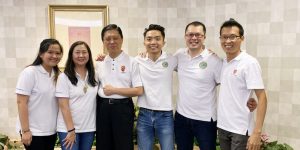 We have exceeded their expectations!
Some of them said the course was not just about learning advanced NLP tools, but called it "paradigm shifting", "transformational" or "revolutionary" due to the nature and depth of the topics covered.
Others said they were expecting just more NLP techniques, but instead they got so many other tools from outside of NLP they can use, which are directly connected and relevant, like the Enneagram personality lenses, applied energy psychology and quantum physics, the IQ, EQ, PQ, SQ frames and many others.
To us, this was a complete success.
Being able to satisfy the rigorous criteria of these bright minded-people and get such good feedback surely drives us to keep doing what we're doing and strive to improve as many lives as we can.
Let's get you started on NLP this year.
Apply for a complimentary consultation session, and we'll be happy to help you see how NLP can fit into your development plan.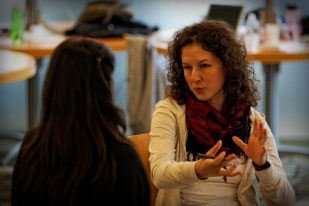 If you're already an NLP Practitioner…
Come join us in this year's NLP Master Practitioner Training. This is a training about reinventing yourself and taking your self-mastery to the next level.
You'll go deeper into how you are wired up inside, the conscious and subconscious elements, and work on your long-standing problems and your hidden strengths. That's why it's called the Hero's Journey. More than half the class seats has been reserved, so go reserve yours today!