Our 7 Key Value Propositions
What sets Mind Transformations' NLP training apart & what are its benefits to you?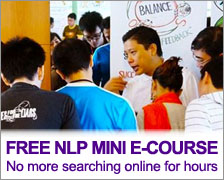 1. Tried & Tested Curriculum
Many NLP Trainers and organisations have come and gone. Mind Transformations – a locally-owned and growing company, has been providing quality NLP training and coaching since 1997. With consistently 4 NLP Practitioner & 2 Master Practitioner Certification trainings a year since 2002, Mind Transformations holds the largest pool of NLP Practitioners and Master Practitioners in Singapore, probably in South-East Asia as well. In other words, with more than 70 classes (including classes in Malaysia, Indonesia and Thailand) under its belt, Mind Transformations knows its NLP curriculum, and how to deliver it effectively.

Mind Transformations' training in 2002, 2004 & 2006
2. Experience You Can Rely On
Unlike many NLP trainings which are mostly public NLP certification courses, or primarily applying NLP in schools or sports, Mind Transformations has been actively working with (a) mature professionals in one-on-one life & executive coaching; (b) international & local corporations in customizing NLP skills-based programmes, and developing multi-level interventions under its organizational development consulting. It's from this real-world and tough experience that Mind Transformations' programs & services are developed, structured and delivered. (Clientele includes: BBC Worldwide Distribution, DHL, Rohde & Schwarz, Elsevier, Atos Origin, Nokia, Standard Chartered, Bank BTPN, DBS, Singapore Technologies, NUS and more).

Mind Transformations holds the largest pool of NLP Practitioners and Master Practitioners in the region.
3. Comprehensive Knowledge
Many foreign and local NLP Trainers boast of their training with NLP pioneers such as Dr Richard Bandler, Dr Tad James, Robert Dilts etc. Mind Transformations is among the rarest to have their Trainers taught by all the luminaries mentioned above and more, including Judith Delozier, David Gordon and John Lavalle. Each luminary has their own unique contribution to NLP, and Mind Transformations has integrated Bandler's, James', Dilts' & Delozier's work to provide its participants with a more wholistic and powerful framework to learning and applying NLP in the Asian context. 

Mind Transformations' trainers were taught by all NLP Illuminaries.
Found nowhere else in the world, Mind Transformations has through the years synthesized their multi-disciplinary knowledge into a new NLP technology, known as Quantum Enneagramic NLP (QENLP). As the name implies, QENLP is the synthesis of Enneagram personality typology, quantum psychology and NLP. With this new and practical technology, graduates of Mind Transformations are armed with exceptional tools and know-how for facilitating change in human behaviors. Mind Transformations constantly receives positive feedback on their ability to synthesize cutting-edge scientific & spiritual principles into practical NLP applications. 

QENLP is the synthesis of Enneagram personality typology, Quantum psychology and NLP.
Living and breathing the powerful spiritual wisdom of "being the change you want to see," Mind Transformations emphasizes on integrating NLP into the participants' daily routine. All learning is only a "thought" until it has been exercised into one's feelings and actions. Constantly developing frameworks and activities, Mind Transformations helps their participants to integrate NLP into their daily activities such as work meetings, relationship building, communication strategy, spiritual practice (meditation), eating habits, mental rehearsal, emotional management etc. The value of this consistent reinforcement in their training results in faster assimiliation of the knowledge and skills learnt, and therefore transformation in people's lives.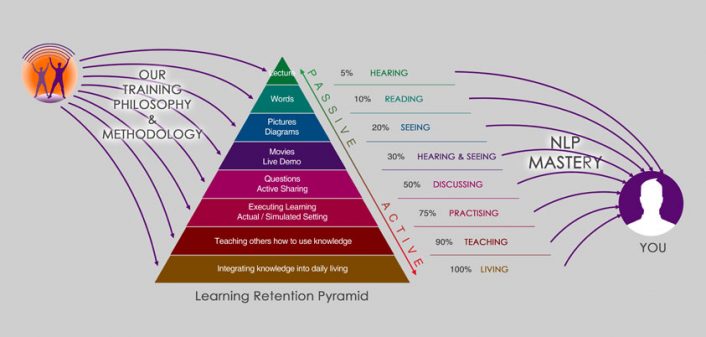 6. Advancing Professionally in NLP
Many NLP providers in Singapore offer the basic level certification in NLP, but Mind Transformations is the only company that consistently conducts NLP Master Practitioner's certification every year since 1998. This advanced level certification is necessary for most profession-focused NLP certifications (Life Coach, NLP Modeling, Consulting, Organizational Leadership etc). Up till 2011, Mind Transformations is the only NLP company in Singapore that has groomed 25 (& rising every year) Certified NLP Trainers. Mind Transformations' active database includes professionals such as Counselors, Life Coaches, Corporate Trainers, Educational Psychologists, Early Childhood Educators etc. If it is your dream to become an NLP Trainer, Business Consultant or Life Coach, Mind Transformations will set a solid foundation for you. 
7. Dedication to Competence
The distinctive value of Mind Transformations is its dedication to competence; giving their participants the highest quality possible in classroom practice, coaching, feedback and evaluation. Over 15 years, Mind Transformations has received countless acknowledgements for their uncompromising standards on due-process, personal attention to participants through supervising, coaching and guiding their graduates. "It is not just the content, but more importantly – how it is being delivered by the trainers…" commented by graduates of Mind Transformations over and over again. 

Personal attention to participants through supervising, coaching & guidance.