Hans Ng
Course Consultant | Facilitator
Driven by a passion to help others get unstuck and have a better quality of life, Hans is dedicated to helping clients realise how all the aspects in their lives are connected. He facilitates this with phone calls, face-to-face meetings and personalised consultations.
Through his empathy, high intuition and mind-body awareness, Hans supports the Mind Transformations community by listening to people's unspoken needs and concerns, and coaching them in short, trustworthy conversations.
When answering customers' queries, Hans connects with them deeply, by using not only his intellect (IQ), but by tapping into his emotional (EQ) & body intelligence (PQ).
With the framework of NLP and multi-dimensional coaching, he hones himself through daily practices for grounding, mental clarity, and light-heartedness. He believes that trust is developed when he consistently keeps promises to his clients, when he reveals his vulnerable strength to others wholeheartedly, and holds the space for others to reveal their deepest selves.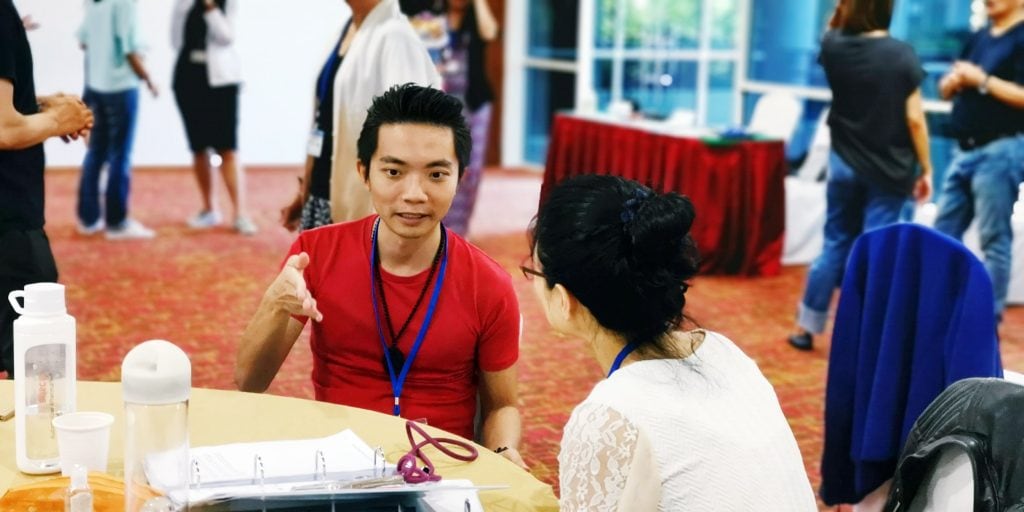 The community and clients of Mind Transformations benefitted from his cheerful, compassionate, and wise presence, in terms of his ability to influence and gain trust from others.
"Trustworthiness is only a word, until I maintain my inner brightness during challenging conversations, up to my clients' last 'No'"
Professional Qualifications
ICAgile Certified Professional, NTUC LearningHub, Nov 2021
Certified Life Coach, International Association of Coaching Institutes, ICI (Germany), Mind Transformations, Sept 2020
Influence Without Authority, TrainingGearAsia, Jan 2019
Certified Usui Shiki Ryoho Reiki Master, Antara Seminars & Consultancy, Jan 2019
Certified NLP Practitioner, Mind Transformations, Jun 2012