As technology provides businesses with new sources of insights, efficiencies and capabilities in the Fourth Industrial Revolution (4IR), leadership models are changing. Not just that, business landscapes are continually shifting due to disruption in the health, environment, social, political and economic front.
For Leaders, Coaches, Consultants, HR professionals and anyone who wants to thrive in the VUCA future, we invite you to a learning online seminar on Building coaching capabilities to be poised for the future of work in the 4IR.
This upcoming LIVE online seminar (no replays) on 7 April 2020, 8pm will be a rich and insightful conversation between two visionary realists: U-Jin Lee, a dynamic HR Leader, and Barney Wee, an NLP & Coach Master Trainer.
I want to stay updated on future events of similar topic.
Workforce Transformation: Developing better soft skills by raising your ability to coach others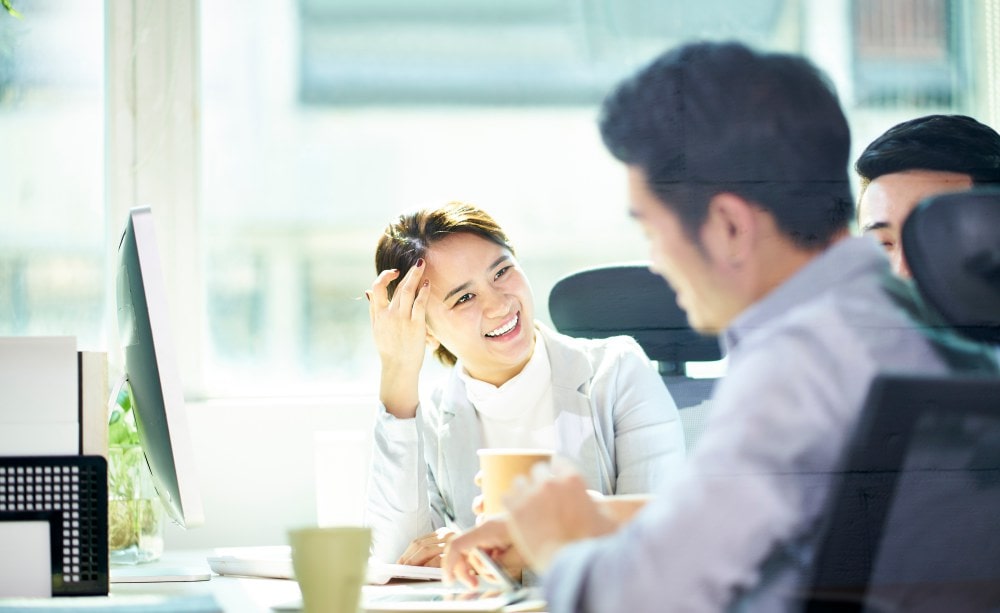 To deal with increasing complexity in today's world, the workforce is seeing greater importance of not only upgrading their hard skills but also developing better soft skills. More and more professionals are finding themselves needing to collaborate with others in a multi-generational workplace to deliver greater value in a multi-stakeholder environment.
On top of that, the 4IR demands speed and flexibility. To support people in this evolving world of work, leadership strategies are trending towards a more purposeful and value-driven approach that is adaptive and agile. Thus, in this era of workforce transformation, business leaders are often called upon to coach people to:
In this webinar, our speakers will share with us their views and experience on how to build coaching capabilities in an organisation would enable the workforce to thrive in the 4IR. As a HR Leader, U-jin has managed regional strategic change initiatives and worked with C-Suite Leaders to deliver key HR initiatives; you'll get to hear from U-jin on how to empower the workforce by developing coaching capabilities.
To help you maximise your learning for this session, please let us know which topics you'd like us to focus more on by registering below.
This online seminar is for:
Coaches, managers, leaders, HR professionals, Consultants, Organisational Development Executives who want to build coaching capabilities to be poised for the future of work in the 4IR. By raising your ability to coach people, it increases stakeholder's value. As a result, it helps to boost your career reputation, authority & credibility in this VUCA world.
U-Jin Lee

U-jin is a HR leader who has taken on regional and local roles in Asia in the Logistics, Insurance, Electronics Manufacturing, Mining and the technology industry. He has covered a broad spectrum of the HR areas of specialization, managed regional strategic change initiatives and has worked with C-Suite Executives to deliver key HR initiatives that supports the growth of the business.

U-jin holds an Executive MBA from Rutgers Business School and a Bachelor of Applied Science (IT) from RMIT University. He is also the recipient of the Singapore Human Resources Institute's 2014 Leading HR Professional Award, which recognizes top HR professionals for their outstanding contribution to people management practices in the workplace.

U-jin has coached and mentored numerous working professionals and actively contributes to the community by participating as a speaker at public events such as recently being a panelist speaker at the HR Tech Summit, the CHRO Leaders Series in 2018 and a moderator at the Employee Benefits Asia 2018 in both Singapore and Kuala Lumpur. Last year, U-jin was also one of the esteemed judges in the HR Asia Recruitment Awards 2019.

Barney Wee

Barney Wee is the pioneer of Multi-Intelligence NLP. He has integrated NLP with the practical aspect of the Multiple Intelligences theory (formulated by Harvard Professor – Howard Gardner) and he is helping people achieve congruent and sustainable change at all levels – through coaching and training. 

Barney has an MA in Psychology and is currently completing his Ph.D. in Professional Coaching. He is an NLP Master Trainer and a ICI Coach Master Trainer. Barney founded Mind Transformations in 1997, which is today, the longest continuously-running NLP training institution in South East Asia. 

Over the past 20 years, Barney has trained thousands of NLP practitioners and corporate executives in the practical applications of NLP in the arenas of Sales, Communication, Coaching, Teambuilding, Interviewing Skills, Personal Effectiveness and especially "Changing of Mindsets." He's done several multi-level interventions and modelling executive excellence in organisations like BBC Worldwide, LUX Resorts & Hotels, AXA Wealth, National University of Singapore, BMTC, BTPN, NHGP, and many more. He is also a co-author of the book Choices of Now.