Tang Seok Hian
Neuro-Linguistic Enneagram Co-developer & Trainer | Talent Management and Organization Development Coach, Consultant and Trainer
Seok Hian's passion is in helping people become their best selves. Specialising in Enneagram work and Organization and Leadership Development, she strongly believes that the world needs more compassion and for us to appreciate diversity more.
Seok Hian is one of the trainers in Neuro-Linguistic Enneagram (NLE). In this programme, she creates a psychologically safe environment for participants to heighten their self-awareness & self-acceptance, and work toward their healthy selves.
"Being an NLP practitioner and a coach, she practices mindfulness and state management to help her stay grounded and empathic in her interactions with clients and participants."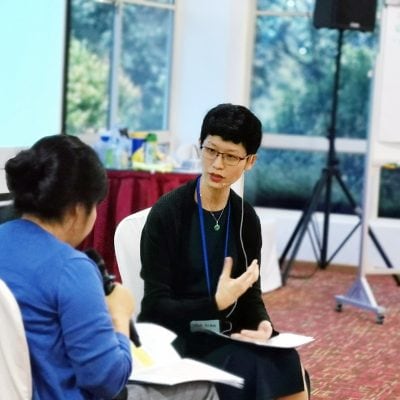 Enthusiastic about optimising individuals' impact on businesses and enhancing the quality of leadership in organisations, Seok Hian has over 20 years of HR and leadership experience, in roles ranging from generalist, business partner, regional role, coach and consultant.
She is currently working with start-ups to help scale their leadership to support their business growth and build sustainability—through leadership coaching, training and setting up people systems and processes.
Seok Hian's other consulting engagements involve leadership development, learning & development, competency management, talent acquisition strategy, culture enhancement, and succession planning.
"People are stuck with their beliefs about the situation, not the situation itself. Hence we all have the power to choose who we want to be."
Corporate Clients & Projects
Teambuild Construction Group
Biotronik Asia Pacific
Amobee Singapore
Young Living Singapore Pte Ltd
Government Technology Agency (GovTech)
Carousell Pte Ltd
Hepmil Media Pte Ltd (SGAG)
iVideoSmart Pte Ltd

Gushcloud Pte Ltd
Professional Qualifications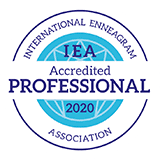 International Enneagram Association (IEA) Accredited Professional
LaMarsh Managed Change TM Practitioner, LaMarsh Global, 2019
ICF Professional Certified Coach (PCC), ICF (US) by Coach Masters Academy, 2019
Registered Management Consultant (RMC), Institute Management Consultants, 2017
The Enneagram Professional Training Program (EPTP), The Enneagram Singapore (by Peter O'Hanrahan), 2016
Enneagram in Business, Train-The-Trainer, The Enneagram in Business (by Dr. Ginger Lapid-Bogda), 2014
Marshall Goldsmith Stakeholder Centered Coaching, MG SCC International, 2013
Coaching with the Enneagram, The Enneagram in Business (by Dr. Ginger Lapid-Bogda), 2013
Certified in Enneagram Personality Profiling, 6 Seconds SEA (by Dr. Jerome Wagner), 2010
Certified in Herrmann Brain Dominance Instrument (HBDI) Profiling, Herrmann International Asia, 2008
Graduate Diploma in Personnel Management, Singapore Institute of Management (SIM), 2001