Enneagram Personality Profiling & Coaching
"He who looks outside, dreams.
He who looks inside, awakens."
The Enneagram is a penetrating and insightful ancient personality profiling system that has gained recognition in the modern psychological community.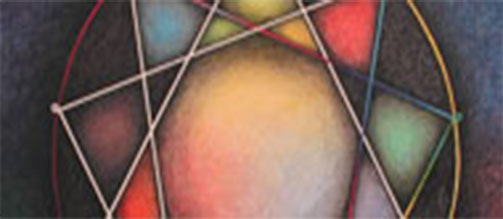 Benefits of Understanding your
Enneagram Type
Understand your natural strengths and inherent weaknesses
Realise your core motivations, desires and fears
Situations that bring out the best and worst in you
Types of people that bring out the best and worst in you
Evidence to let you know when you are at your healthy self and red flags to signal your unhealthy self
Suggestions to work on bringing out your hidden potential, to be your best healthy self
Understand others more clearly and how to get along better
Contact us to make an appointment.
Fill in a 45 minute questionnaire.
Your profile will be analyzed and the report sent to you in approximately 5 days.
A date will be set to meet with the coach for a 60 minute consultation.
Fees: S$250, consisting of Profile Assessment & Report (S$100) and 60 minute Consultation (S$150)
An ongoing one-to-one coaching relationship can be arranged separately.