Up Close & Personal with Barney Wee
What did Barney realize,
when he first learned NLP?
"NLP is a technology that allowed me to utilize some form of psychology or personal management tool, which I actually notice a difference quite quickly when I first tried it."
In this video, Barney talks about his personal experience when he first learned NLP, and how his life would have been different, had he not learned it.
What is so "addictive" about NLP?
The difference between NLP and psychology, and

Why it is such a great tool for creating sustainable results in life.

Feel free to share your thoughts with us, or post any questions you'd like Barney to answer.
If you want to learn more from Barney, you can get the other parts of this interview series here.
To read more about Barney's profile, click here.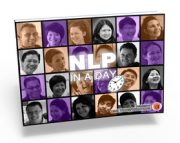 If you are interested in NLP and how it can create improvements in your life, join our mailing list and get our latest NLP in a Day ebook.