Are you ready to coach beyond logical thinking?
Mind Transformations is proud to announce, for the very first time, a one-of-a-kind training in Singapore, the region, and probably the world
M

entoring

C

oaches

I

n

A

ction
Revolutionary. Supralogical. Integrative.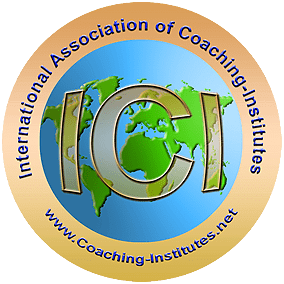 * A programme accredited by the International Association of Coaching Institutes (ICI)
**PREREQUISITE: Mind Transformations' NLP Practitioner & Master Practitioner Certification trainings.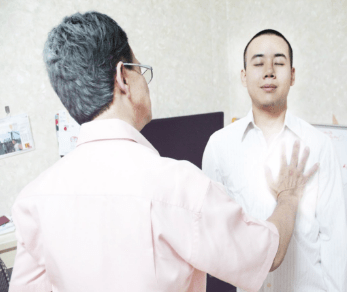 What is Mentoring Coaches in Action
(MCIA)?
A high-standard, innovative Coaching Certification Training & Mentoring programme accredited by the International Association of Coaching Institutes (ICI). Whether you're already a coach or aiming to become one, MCIA is designed for you if you are…
passionate about coaching,
open to scientific as well as non-mainstream modalities, and
determined to be a pioneer of a new "Multi-Intelligence" approach in coaching.
Instead of limiting this programme to a mainstream coaching methodology, we embrace and include knowledge from many other disciplines, to offer you a holistic, INTEGRATIVE training in which you will be guided to internalise the core frameworks and skills of coaching.
Get ready to experience the SUPRALOGICAL realm!
A Unique
Multi-intelligence
Approach
You will learn to transcend logic and linear thinking and move into a multi-dimensional space to find solutions and resources for your and your clients' issues.
As not all problems can be solved using only our logical mind, you will practice techniques to help you help your clients mobilise not only their IQ, but also their emotional (EQ), physical (PQ) and spiritual (SQ) intelligences.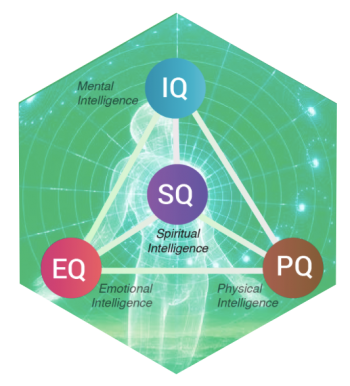 You will learn specific frameworks and exercises that you can use to:
structure or move your body to access and promote certain capabilities or states of wellbeing (PQ);
manage your emotions and apply them to specific tasks and in problem solving (EQ);
access the voice of your higher self and let it drive your life by understanding for whom or for what you strive to make a positive difference in our world (SQ);
By using your multi-intelligence, or helping your clients do the same, you gain access to a richer, wider pool of resources and you're able to achieve breakthrough results – much faster!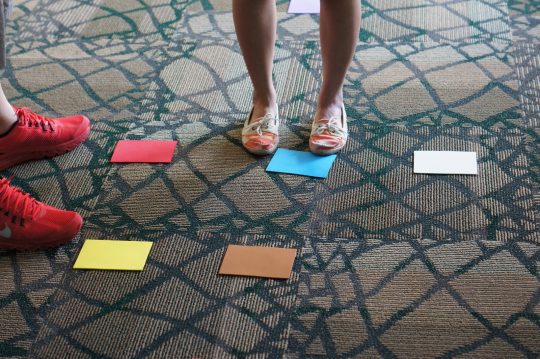 In this programme, coaching will not be a sedentary process.
You will not simply sit down and ask "clever" questions; instead, you will physically and emotionally involve your clients in recreating themselves as opposed to just stimulating them mentally.
You will be mentored to get results with your clients
Your development as a coach is just as important as your ability to help your clients. This is why we dedicate time to aligning your values & beliefs to your coaching strategies so you can be conscious and confident of your own unique approach.
Your mentor will help you discover your strengths and weaknesses as a coach and from there – craft improvement plans with you.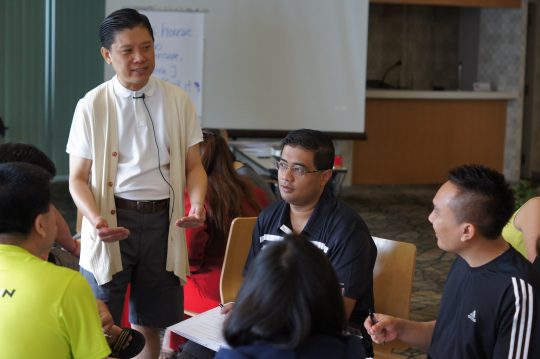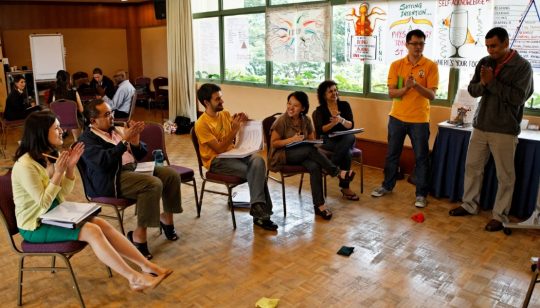 Everyone will be part of everyone else's learning experience
With your coach mates, you will take turns to observe, teach and coach one another in action with a structured framework that we provide.
Thus, coaching is turned into a conscious process and you will leave no room for blind-spots in your approach.
Why Revolutionary?
MCIA is the only Coaching Certification programme to use the multi-intelligences approach!
By joining this programme, you'd be taking a quantum leap from existing methods of coaching!
It's truly unconventional as you will learn and experience:
our unique formulation of multiple intelligences including physical (PQ), mental (IQ), emotional (EQ) and spiritual intelligence (SQ);
the knowledge of the Map of Consciousness (Dr. David Hawkins) – to give the power of positive entrainment a structure;
energy psychology and intelligent & strategic body posturing to help clients remove blockages that impede their peak performance;
the know-how to activate and maintain Openness, Strength, Compassion and Joy – healthy states of being, vital for coaching success, to invisibly empower clients;
multi-dimensional approaches to ask questions, manage complexity and find solutions that are ecological and have a high impact.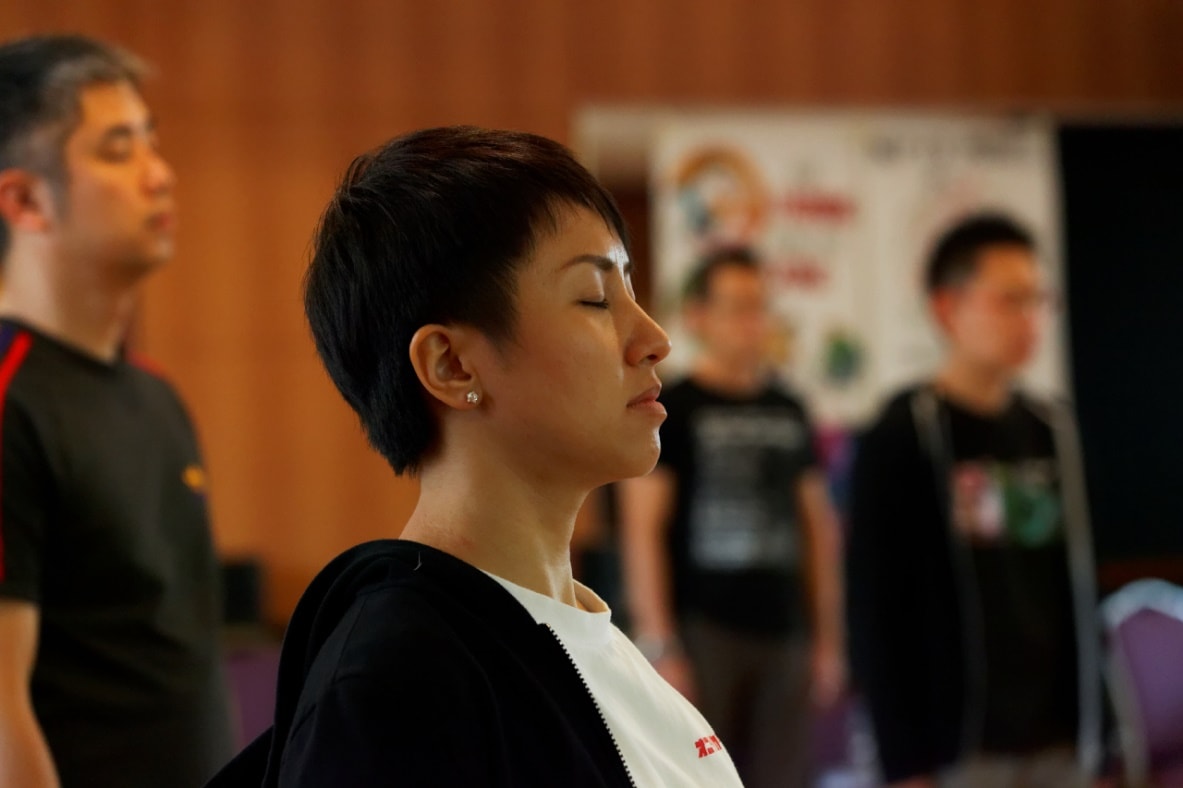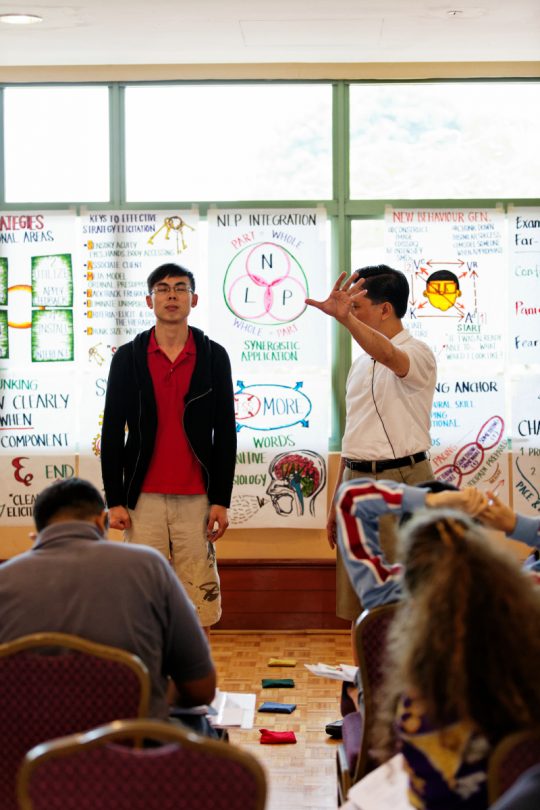 To help you maximise your learning, we're also offering you:
4 ninety-minute Skype coaching sessions with your mentor, in which you get feedback and discuss your coaching strategies and ways to improve;
intensive drills on critical coaching skills and frameworks & strategies to help you handle the most common scenarios in life coaching (relationship issues, self esteem/confidence, career transition, handling debilitating emotions, etc.); specific questions to ask, hidden areas of consideration, and likely strategies to handle different scenarios.
a detailed SQ profiling and coaching by your mentor to raise your Spiritual Intelligence and redefine your daily routine to support your spiritual growth.
To ensure the quality of individual coaching and mentoring, we will run a small focused class of 16 people max.
So stay tuned and reserve your seat early by dropping us an email at info@nlpsgasia.com.
You will be mentored, supervised and coached by Barney Wee!
Barney founded Mind Transformations, an NLP training & coaching company in 1997.
He has an MA in Psychology and is currently completing his Ph.D. in Professional Coaching.
He is an author, an NLP Master Trainer and has been a Life & Executive Coach for the past 20 years, working with corporate and individual clients in Singapore, Malaysia, Thailand, Vietnam, Indonesia and Mauritius.
Click here to learn more about Barney's profile.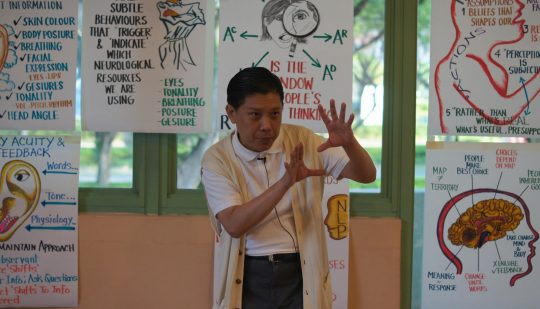 Give yourself an edge over other coaches.
Become a pioneer of this one-of-a-kind multi-disciplinary & multi-intelligence approach to coaching!
"I'm interested. Please notify me on the dates!"