5 Reasons Why More Coaches Are Using NLP
"When I saw these tools (NLP) could really help people create changes in minutes which previously took months or years, I became an evangelist in my approach to them."
– Anthony Robbins
World's No. 1 Success Coach
Coaching is a very rewarding career, not just because of how much a coach gets paid for his service; but more importantly, how he/she can help people move towards their lives' aspirations in progressive, transformational and tangible ways.
Anyone with some communication skills can call him/herself a coach, but we all know that it takes much more than that to be a really competent one.
Here are 5 compelling reasons why an increasing number of coaches are now using NLP in their practice
1. Get Through to the Emotional Brain First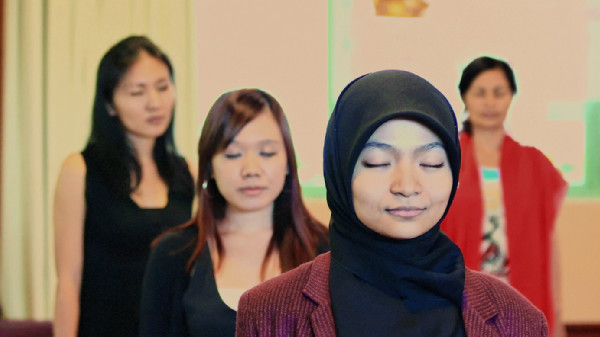 Human beings are emotional first and logical second.
Often times people know logically what is best for themselves, but they just couldn't get themselves to take the right action because they were held back by strong emotions.

NLP's emotional management techniques gives a coach the tools to lead clients out of negative emotions before dealing with cognitive reframing or making plans to move forward.

2. Increased Sensory Acuity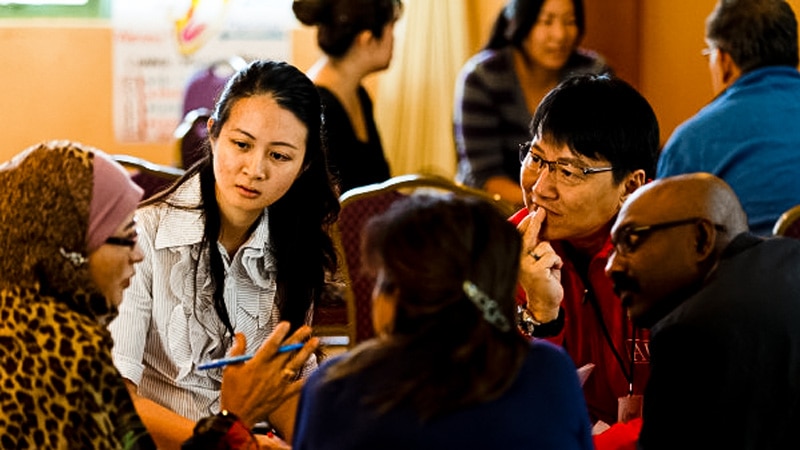 In any communication, as opposed to just the verbal words, the most important information comes from non-verbals, more specifically, the tone of voice and body language.

NLP training helps a coach easily pick up such important information as the client relates his/her issues. The coach is then able to formulate more intelligent questions to uncover the thought processes, feelings, values and beliefs of the client, eventually helping the client create plans for progress.

3. Modelling & Replicating Excellent Strategies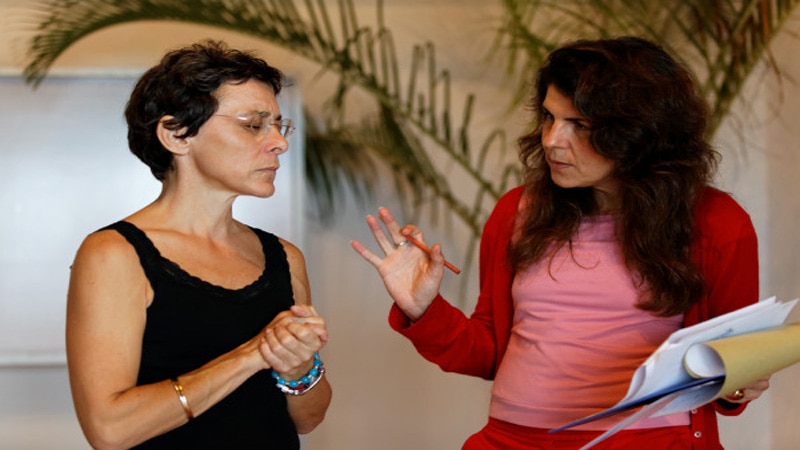 Modelling lies at the heart of NLP. Various forms of excellence in sports, selling, training, creativity, leadership and influence can be broken down into actionable frameworks and/or processes. The modeller can then easily replicate these steps, or teach it to others.
A coach can easily use NLP modeling to help the client improve their public speaking, negotiation, selling, interviews, or even start a business.
4. Ask better questions with Neuro-Linguistic Coaching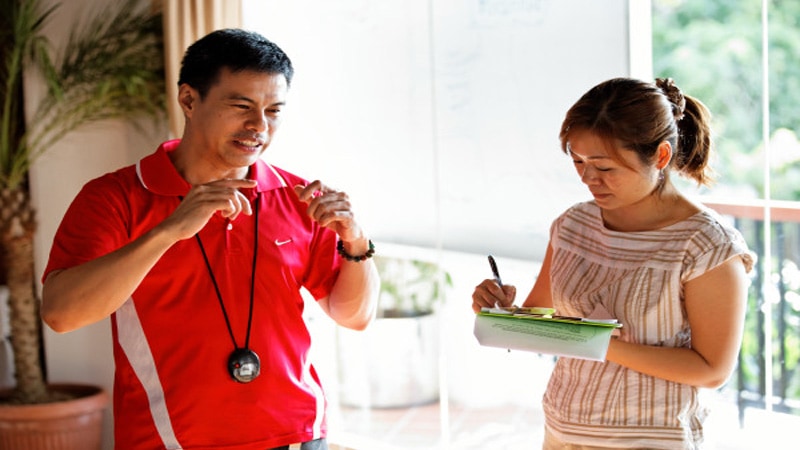 For a long time, linguists marveled many people with their ability to pick up language patterns in a conversation that were connected to brain assumptions. For example, language patterns that signify judging, generalization, or unconscious twisting of facts.
Based on these information, they were then able to ask good probing questions to challenge these assumptions, which often led to helping the person gain self-awareness of his problems, and opening him up to new possibilities.

Thanks to NLP modeling, this is now available to NLP coaches. It is definitely an added advantage to help a coach build his core competency of question asking.

5. Facilitate Powerful Mental Preparation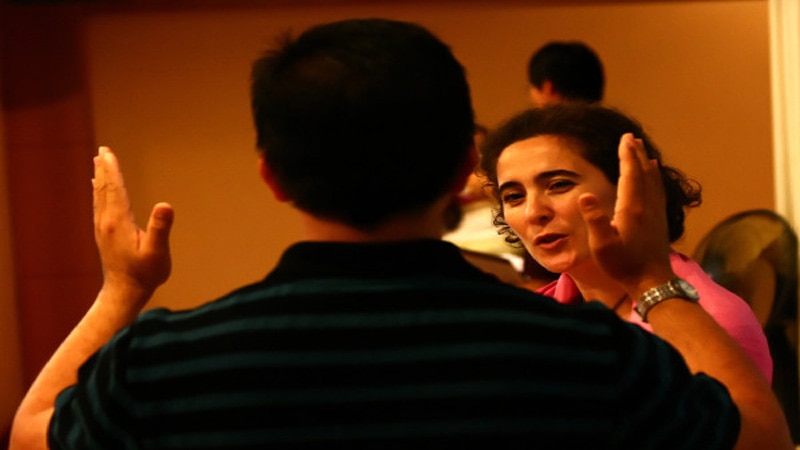 Through NLP's visualization and mental rehearsal, a coach can help the client ahead of time for an important occasion.

Mental rehearsals help a person form the neuro-pathways that create the possibility of accomplishing the desired actions. When the step-by-step details are played out and reinforced with repetitions, it increases confidence as well as the success rate of any performance.

If you are a coach or aspire to be one, NLP can take your career to the next level
You will learn a range of powerful techniques and tools that can be used in various facets of your life aside from coaching, such as:

a 5-step coaching diagnostic tool

the structure of language patterns and good questioning

3 advanced communication and rapport building techniques

4 emotion management techniques

how changing a few words in your speech can create a world of difference in your communication

how to give feedback and suggestions that people will be receptive to

mental rehearsal techniques that enhance your real-time performances
"Initially I was sceptical as Neuro Linguistic Programming appeared to be manipulative. My perception changed after Mind Transformations' NLP Practitioner Course. I use NLP to help people get on with their work and lives, playing a mentoring and coaching role. I derive tremendous satisfaction from it."
– Lim Boon Huat
Managing Director
Rohde & Schwarz Systems & Communications Asia
Winner of 'Business Times' ~ Fastest Growing Company In Singapore 2004
This is A Training Programme Overflowing with Value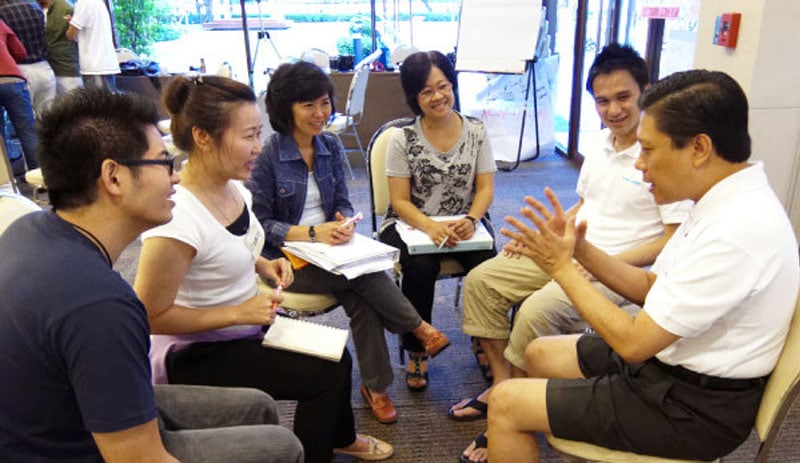 You will be trained by Barney Wee himself. He is one of Singapore's most advanced NLP Trainers, trained by the original developers of NLP, namely Dr. Tad James and Robert Dilts.

Barney has dedicated 17 years of his life exclusively to the refinement & evolution of NLP. When it comes to NLP in Singapore or even S.E.Asia, Barney's presence in, and dedication to the ever-growing field of NLP, has remained 'top of mind' for thousands of people since 1997. He is always fine-tuning the course syllabus to bring in latest developments into NLP, as well as his multi-disciplinary integrative knowledge from sales, coaching, energy psychology, personality profiling, nutrition, simplifying lifestyles and many more.

Barney breathes structure and practicality into his NLP teaching. Be it about communication, personal development, emotions management or linguistic patterns, you will be taught to see the positive intention behind each learning, making it easy for you to replicate the learning's takeaways into various facets of your coaching practice.

"I must say that Barney is the MOST conscientious NLP Trainer and Coach I have ever seen. If you want fast-food style NLP training, go somewhere else. If you want the REAL Thing, go get Barney! By the way, book him in advance as he is real busy!"
– C J Ng
Business Performance Consultant
"If you are looking for masters, Barney is a very good choice. He is very good at his craft, and he is able to explain complex ideas in a very understandable way. Not only did I learn all those ideas & concepts from him, I also learnt quite alot on his training styles, which helped me in my (own) training."
– Cynthia Zhai
Voice Coach, Speaker & Trainer
At the end of the course, you walk away with more confidence in your coaching competency.

Your clients or subordinates are happier with the good relationship you are building with them.

And you can now help people move forward from their problem in a shorter time frame.

This can all be a reality, and it starts with you making your choice to take this course now.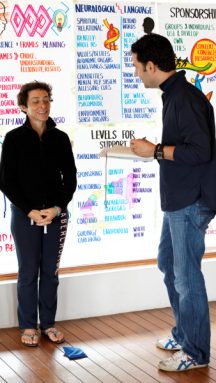 "I recommend Barney's NLP Practitioner and NLP Master Practitioner programmes above any others in Singapore. I not only had a fun time, I notice Barney's students appear to have a much wider skill set than any of his competitors. That's partly because Barney puts so much of himself into them, I think. All trainers/coaches will want to avail themselves of his expertise."
– Liz Gay
Founder and Lead Trainer of Futurity Pte Ltd
Author of Living From the Heart
When you sign up for our course, you will receive:
Mind Transformations' NLP Practitioner Certification Course Manual (300+ Pages)

Primary Representational System Worksheet

Keys to an Achievable Outcome Checklist
When you complete this programme, you will be entitled to:
An internationally recognized NLP Certification, recognized by NLP luminaries worldwide

A post-course follow-up session to review the effectiveness of your learning

Unlimited review sessions by becoming our course facilitator

Become a member of our community of like-minded coaches, trainers, consultants & other professionals for networking & collaboration.

Our classes are always filled to the brim. Get onboard with us today!
If you are interested in the complete 28-day NLP coaching programme,
contact us to find out about how you can save $900 for this training.
Still need more information? Sign-up for a complimentary 1:1 NLP Starter Session,
or email info[a]nlpsgasia.com.