Why do people invest more time & money in Mind
Transformations' training?
Principal Trainers &
Coaches
---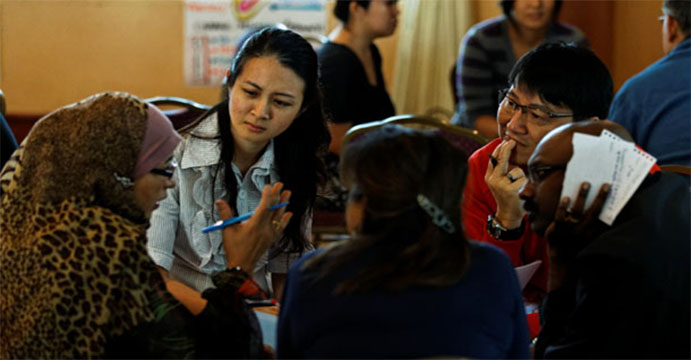 Since 1997, a growing selective group of people have been coming to Mind Transformations for their Neuro-Linguistic Programming (NLP) Training. NLP, a practical and advanced behavioral and cognitive system for higher human achievement, has received endorsements from corporations and professionals.
"Mind Transformations' Neuro Linguistic Programming training was worth every penny I paid for…. it improved sales and marketing results, enhanced staff coaching & productivity and better family relationships."
– Paul Stephansson
C.E.O., IPAC Financial Planner Singapore,
Noted Speaker On Wealth Management,
Featured on CNBC, The Straits Times, Business Times, Smart Investor,
Fundsupermart etc.
"Initially I was sceptical as Neuro Linguistic Programming appeared to be manipulative… My perception changed after Mind Transformations' NLP Practitioner Course… I use NLP to help people get on with their work and lives, playing a mentoring and coaching role. I derive tremendous satisfaction from it."
– Lim Boon Huat
Managing Director,
Rohde & Schwarz Systems & Communications Asia,
Winner of 'Business Times' ~ Fastest growing company in Singapore (2004)
Reason #1:
"Innovative Nuts & Bolts"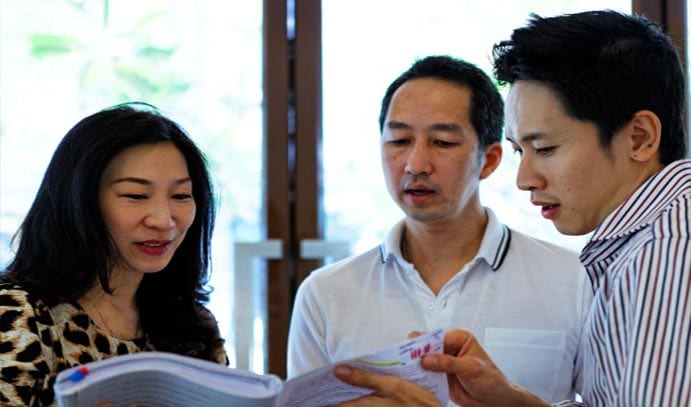 "Many people were swayed by the Trainer's presentation… I am focused on two things; firstly the practicality of the materials & secondly – how much classroom time is spent on practising it."
– Ng Mui Siang
Chief Auditor (Singapore)
"I am awed by Barney's professionalism, dedication, focus and most of all his gift in creating programs; he is constantly 'evolving' his NLP content."
– Amy Poon
Business Development Manager (Singapore)
Content, Delivery & Support: Discerning Neuro Linguistic Programming (NLP) enthusiasts after scouting around, come to the conclusion that Mind Transformations has the leading edge content, the delivery processes and support services to help them get the benefits of NLP into their muscle.
Unique Tools: Processes such as Conversational Frames, Intention Alignment, Personality Lenses etc are some of the unique innovations that came out of Mind Transformations' evolution – which sets them apart from other Neuro Linguistic Programming (NLP) providers.
Comprehensive Syllabus:Very often, graduates of other NLP schools come to Mind Transformations for the "crucial missing pieces.
Reason #2:
"Live Demonstrations & Supervised Practice"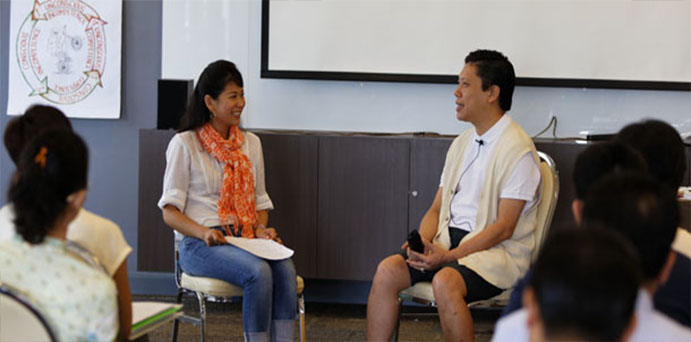 "Barney gives many demos & focuses on the big picture… giving us more than NLP. He has a good course structure & training methodology. I remembered loads with little effort."
– Sandra W. Abbott
Training Consultant (United Kingdom)
"What makes this training memorable is the experiences I've gained from doing the exercises and the realisation of the effectiveness of the techniques."
– Ivan Chion
NUS Undergraduate (Singapore)
"I now have the capacity to appreciate many more perspectives, which gives me a greater understanding of the messages I am giving & receiving. It has made me more compassionate, balanced, relaxed & positive about my approach to what were once difficult interactions."
– Jacqueline Rosenberg
Ph.D., Psychologist (United Kingdom)
Competence: As opposed to the majority who go for cheaper programs and shorter trainings, these serious personal development investors chose Mind Transformations because they wanted more time to practise their skills in and out of the classroom.
NLP In Action:Many students were impressed by the Trainer's competence, dedication & authenticity; students get to see the Trainer work with their classmates on real issues – live!
Quality Support: Class facilitators are Certified Life Coaches of Mind Transformations, or hold a minimum of an NLP Master Practitioner Certificate (at least 330 hours of NLP training).
Reason #3:
"No Theatrics Please, Just Dedication & Involvement"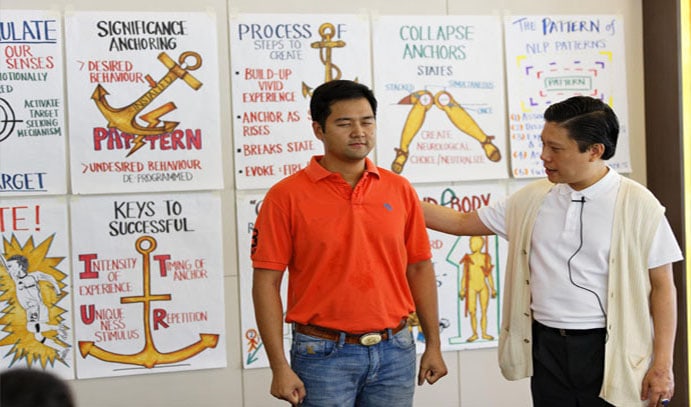 "Barney Wee is non-contemporary in the sense that his focus and delivery of 'Walking the Talk,' 'Be the change you want to see' and 'Don't preach NLP, Be NLP' are possibly what sets him apart from the standard trainers…"
– Benson Sim
Training Consultant (Singapore)
"I must say that Barney is the MOST conscientious NLP Trainer and Coach I have ever seen. If you want fast-food style NLP training, go somewhere else. If you want the REAL Thing, go get Barney!"
– C J Ng
Business Performance Consultant (Singapore)
Dedication & Authenticity:Valued above all criteria, graduates of Mind Transformations sense the sincerity & diligence of Mind Transformations' personnel.
Focusing On Substance:Often these discerning individuals see through the 'entertainment' and marketing tactics of companies. They wanted more personal attention, feedback, coaching support and community networking.
Realising Our Future Today:All in all, graduates of Mind Transformations are helping each other to grow their businesses (eg. coaching, business consulting, training, education etc) and continue to do what they love – building a world where people live to contribute their best.