Peh Gee has made Singaporeans very proud in back in 2009: she was part of the first local team of women who summited Mount Everest!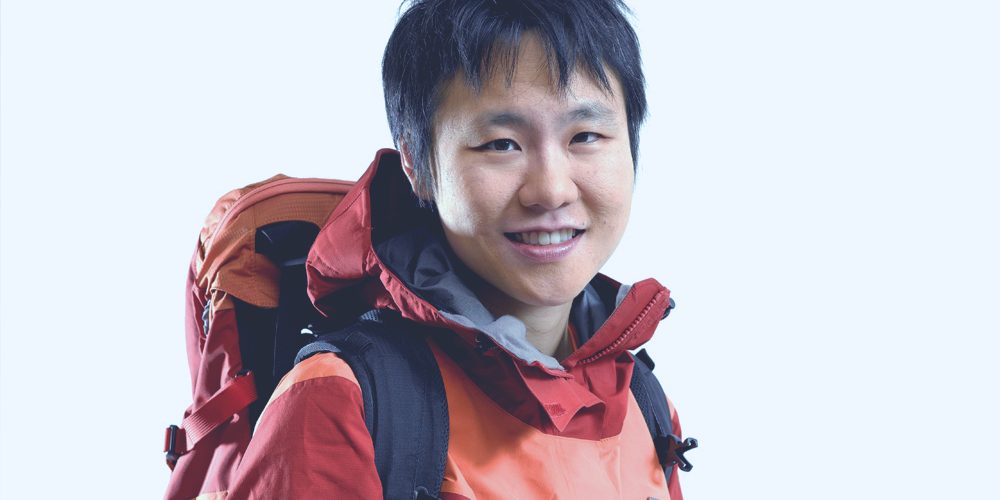 Lee Peh Gee
Singapore Women's Everest Team

Everest – a Journey of Surrendering
Peh Gee has made Singaporeans very proud in back in 2009: she was part of the first local team of women who summited Mount Everest!
She's agreed to share with us here about what it took to make history.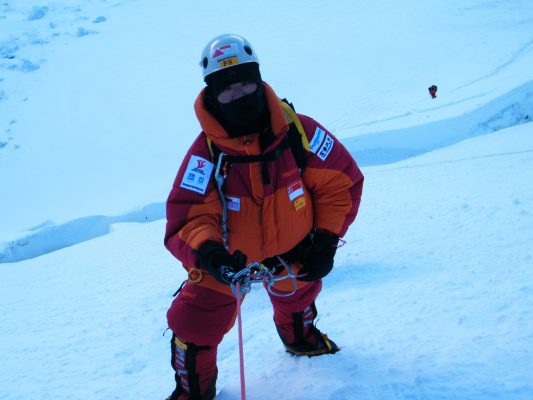 Summiting Everest was on my bucket list since I read Chicken Soup for the Soul. I didn't know anything about it or how I would do it, but I wanted it so much that when the opportunity came, I just grabbed it.
The climb wasn't the only difficult thing.
A big challenge was sustaining the fires of training for five years: juggling work, family & friends, training for the expedition (for 6 days a week) and raising funds.
The mental and emotional preparation played a big role.
I had help from Barney on this. In the coaching sessions he did with me, we used a lot of visualization, anchoring appropriate states and I was able to better integrate and prepare for my climb.
Barney helped rally people in the NLP community to raise funds for the expedition, send us their blessings and also set a collective intention for our team during the climb.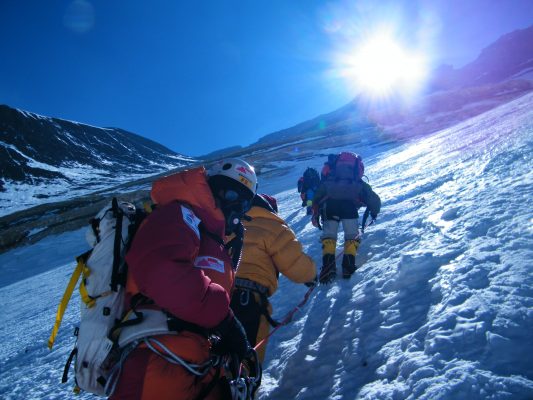 A very useful tool was reframing.
We were at base camp when an avalanche started. Some of my team members wanted to pull out, but we could not let fear get to us if we wanted to make it to the top. So I had to pull myself together and reframe the situation, see the experience in a different, positive way, which then enabled me to carry on.
My biggest lesson and gift was that I learned to surrender.
Surrender to the results that I expected of myself. During the preparation and then during the climb, I was asking myself why I was doing this because I didn't enjoy much about it and it was so tough too!
Then, the night before the final climb for the summit, I told myself 'Whatever will be, will be. Whatever the outcome, I know that I've done my best.' And I finally surrendered.
When I released the pressure that I had put on myself, the burden was lifted. That's when I started to enjoy the climb.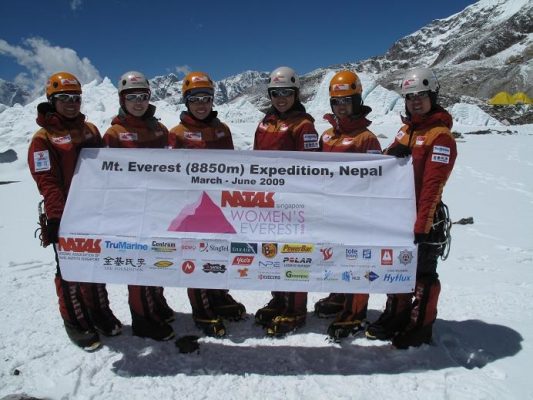 Today, I'm proud to be in contact with people who had a dream and dared to make it happen.
And the fulfillment of our common dream has allowed me to cross off another item on my bucket list: writing a book, More than a Mountain, which in turn has led us to share our story through talks that can inspire people to pursue their own passions.
We each have our personal "Everest" that awaits us.
Now we need to ask ourselves…
"Is mine important enough for me to pursue?"
"Is it worth the sacrifices it would require me to make?"
"Why do I want to do this? And once I get there, what will that bring me?"
We leave you with these questions and we hope that Peh Gee's story will inspire you to follow the dreams that may seem impossible, but that are worth following nevertheless.
All Change-makers started their journey by boldly stating their outcomes.
Do you have dreams and aspirations, wish to bring out your potential and be your best? Meet us for a Course Consultation & Outcome Setting. Let's work out your bold outcome. Start here.