Advanced Communication Skills:
How to speak the language in people's minds and get buy-in
4-Day LAB Profile® Certification Course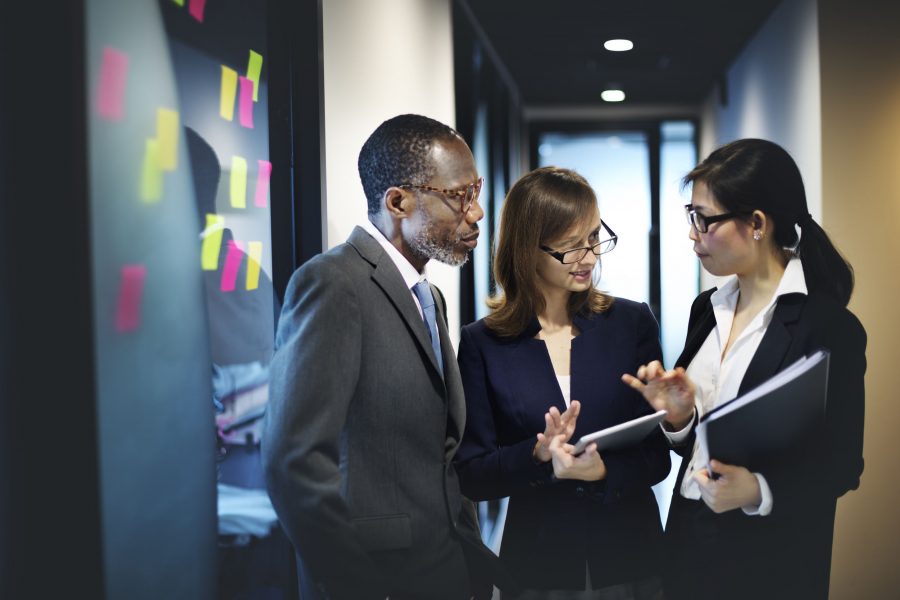 Do you wish to be able to communicate more smoothly with your boss, colleagues and customers? You may wish for luck, but really, a better predictor of your success is your skills to influence every interaction positively.
Imagine if in a short conversation, you could read your stakeholders' Motivation & Decision Triggers.
This is what the LAB Profile® is all about; which stands for Language & Behaviour Profile. It's a conversational profiling system that helps you "see" the "hot buttons" you need to avoid and how people like to be treated. There is a specific kind of influencing language that is used for different types of people—to speed up buy-in and reduce misunderstandings.
The best boss, employee, and customer in the world are those with whom you can communicate.
The goal is to reach the level where you can "generalise" your communication skills and where preparation and luck are no longer required. You're able to meet deadlines, manage expectations and move decisions with stakeholders; and most importantly, you're not bending over backwards to get the job done—you can enjoy being yourself. This is the benchmark for being an Expert Communicator.
The LAB Profile® is a very apt tool for

Hiring, Sales, Coaching, Training

and any field of work that requires communication.
If you are a Hiring Manager, you can easily juggle between profiling and interviewing—to sift out candidates who are really motivated to perform.
If you are in Sales, you can shorten the sales cycle by knowing your customers' Decision Triggers.
If you are a Coach, you don't have to go through rounds and rounds of questioning to help your client; you can calibrate their congruence and inner conflict through language and behaviour.
If you are a Trainer, you can use the LAB Profile® to adapt to the dynamics and diverse needs of different groups.
Most of all, the LAB Profile® helps you motivate anyone and build a deep level of rapport with them.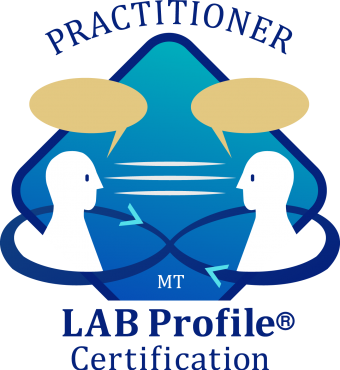 A 4-Day Rigorous Certification Programme to Expand Your Bandwidth in Communication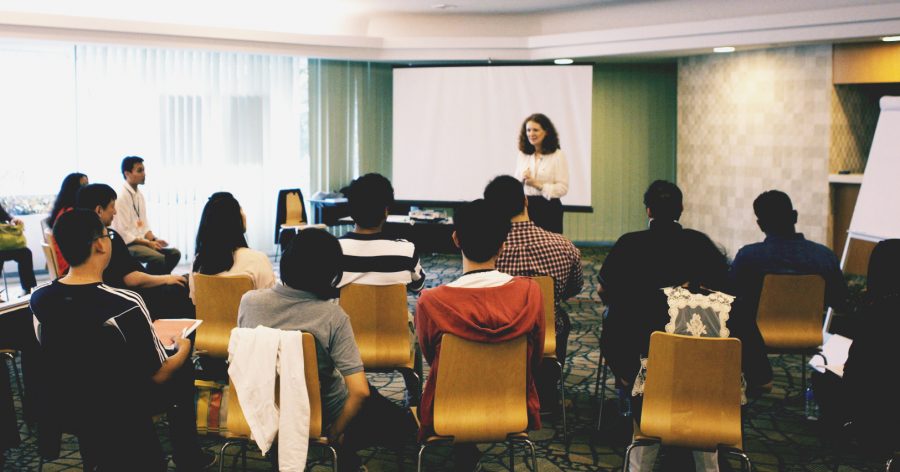 Here's a quick gist of the things you'll learn:
How to profile people's Motivational & Decision Triggers in a casual conversation—without using long questionnaires.
The Language of Influence: How to specifically vary your language to reduce resistance and gain buy-in from people who have very different "patterns" from you.
Calibrate people's values system (and detect potential "hot buttons" early during rapport building).
How to apply the 6 Motivational Triggers to get people excited about taking action.
How to read people's Working Traits to manage expectations and avoid friction in working relationships.
How to read groups for their Language & Behaviour patterns.
The things people are not saying—reading the underlying thinking patterns to mitigate potential risks in communication.
How to profile people even when they act out of character.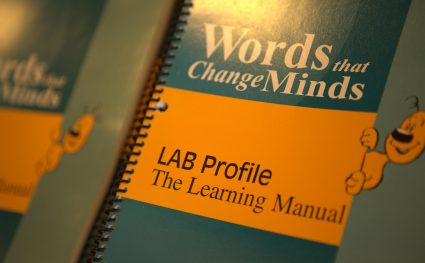 A true honor—to be trained by one of the about 20 LAB Profile® Master Trainers in the whole world!
We'll be flying Dianne Lowther from the UK to conduct this course in Singapore. Dianne is an award-winning NLP Master Trainer & LAB Profile® Master Trainer, with more than 27 years of experience working with HR and Technical Professionals, Leadership Teams, and Senior Executives. She is known as "UK's leading strategist on engaging the profitable brainpower on your payroll".
"Dianne brings joy into whatever she does and she accepts people for who they are; and yet—she is able to probe them and guide them to excellence. She has a good balance of task and relationship and she trusts the spiritual side of herself to guide her effectively in world of business. Whoever works with her experiences all that I've mentioned and definitely more!"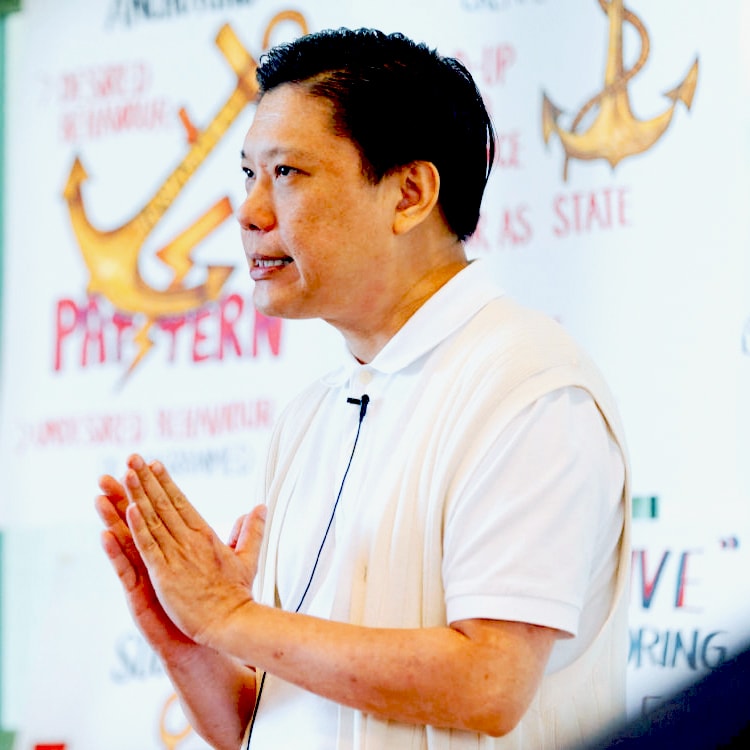 – Barney Wee
NLP Master Trainer & ICI Master Trainer
Mind Transformations
Deep Dive into the NLP Meta Programmes &
Influencing Skills
The LAB Profile® is an offshoot of NLP, building on the Meta Programmes. If you are already trained in NLP, the LAB Profile® will take you to a higher level of communication mastery. On the other hand, you don't need to be an NLP Practitioner/Master Practitioner to benefit from this course.
The last time we ran this course in 2013, many participants (including our NLP graduates) had good things to say about the LAB Profile®. It helped them have more impactful conversations, shorten problem-solving cycles, integrate profiling into interview conversations, and most of all, move things forward more easily with lesser misunderstanding and more alignment.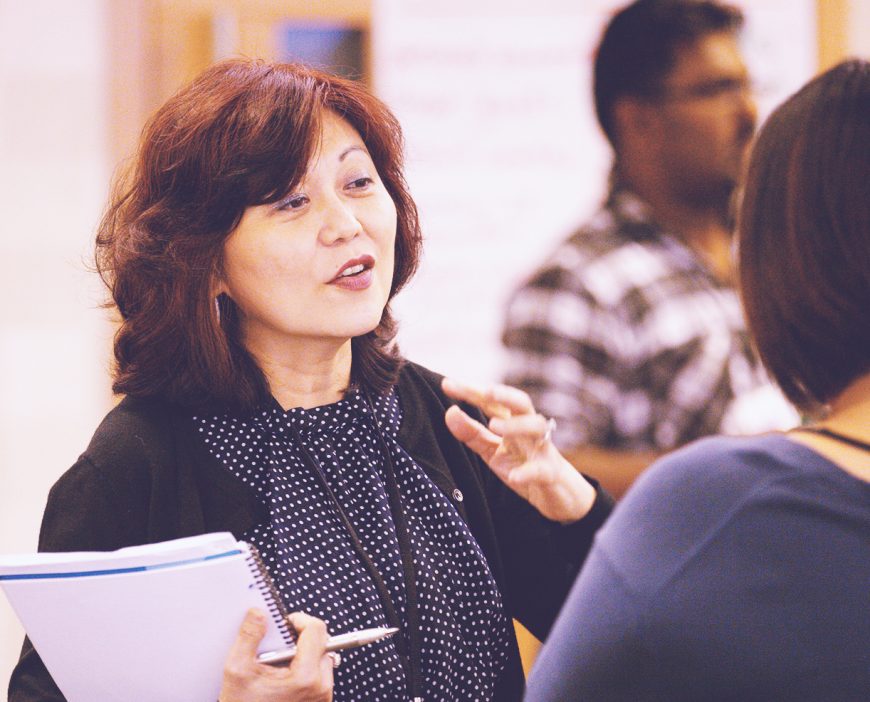 The LAB Profile® adds convenience and elegance to the NLP Meta Programmes.
By giving you a stable, proactive conversational profiling methodology, you can detect the NLP Meta Programmes patterns within ONE casual conversation. You can then apply the specific Language of Influence to improve the strength of rapport, and create buy-in—even in early phases of communication.
Influencing people does not require for you to be "not you".
It is about expanding your Bandwidth in communication. Before applying the LAB Profile® on anyone, you first understand your very own patterns, preferences and values system. You learn to appreciate your strengths and potential "hot buttons"; and then you work on how to adjust your communication for alignment and win-win.
"We don't get what we deserve; we get what we communicate."
The purpose of the LAB Profile® is to narrow the gaps in communication, so that you can work more closely with people and form long-term relationships. Treating people the way they like to be treated is conceptual, until we know how to do it authentically. LAB Profile® and NLP provide the science to make this happen.
ONE tool to master rapport with different types of people—starting with your first conversation.
Come spend 3 days with Dianne. Learn how to use words that make people change their minds. Do the drills and become an expert in profiling human communication patterns. Most of all, you'll develop your Language of Influence to communicate and align with people who are very different from you.
Demonstrate your competence and become a Certified LAB Profile® Practitioner.
You will be given many opportunities to practise what you learn and see how people respond to you. The assessment is easy after all the practice: you profile a fellow participant on the spot, and perform the LAB Profile® feedback process. You will enjoy the assessment process.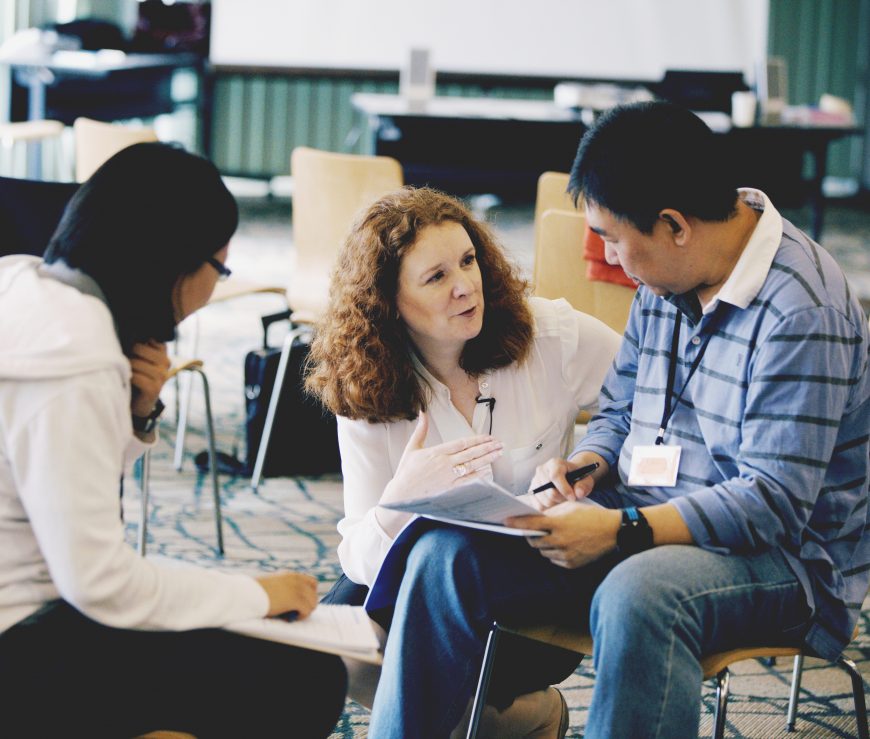 The ONLY LAB Profile® Certification Programme in Asia.

DATE:
TBA for 2020/2021
9am – 6pm
FEES
S$2500 S$2400
Early bird offer before 09 May 2019.
For group sign-ups, please enquire.
VENUE:
Singapore Polytechnic Graduate's Guild
Carnation Room (Level 3)
1010 Dover Rd, Singapore 139658
DATE:
TBA for 2020/2021
9am – 6pm
VENUE:
Singapore Polytechnic Graduate's Guild
Carnation Room (Level 3)
1010 Dover Rd, Singapore 139658
FEES
S$2500 S$2400
Early bird offer before 09 May 2019.
For group sign-ups, please enquire.
It is a rare opportunity to train with Dianne Lowther. We promise that once you have mastered the LAB Profile®, you'll really wonder how you could ever influence someone without it.
As the certificates are printed and posted from Canada, there is a significant lead time to process them. To ensure that you'll receive your certificate when you complete the course, please enrol by 09 May 2019.
Enrolment after 09 May – there may be a 1-month delay for your certificate.
"I use profiling for coaching and I kept looking for something close to NLP. I liked the Meta Programmes from the NLP Master Practitioner class and when I understood that the LAB Profile® was built on it, I simply signed-up.
LAB Profile® is important in coaching; it helps leaders be aware of their behavioural patterns and it helps me learn more about my clients. When I listen to them, I can "see" their natural self, not a manipulated image.
When people are aware of their patterns, it is more likely that they do their best to better themselves and, as a result, level up their performance. At the same time, they understand others better. They're able to adjust their communication style to create understanding."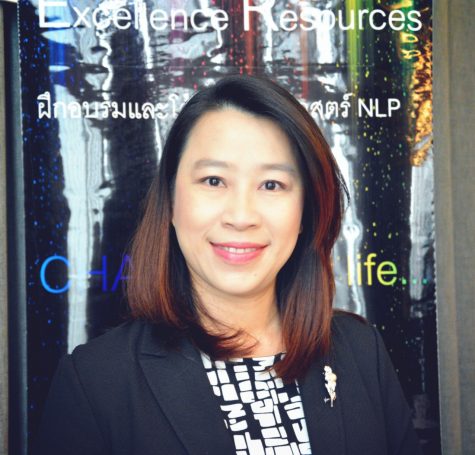 Danaiya Tang-u-thaisuk. Ph.D., Achievement Coach & Trainer
"The LAB Profile® has provided me with a practical way of applying my knowledge of meta programmes in a given context to both better understand an individual's motivation and style of working and develop their understanding of self in real time.
I am now convinced that LAB Profile® can make a valuable contribution in the context of career coaching."
Denise Potts, Executive Coach
"The 3-day LAB Profiling course has given me a deep understanding of how to use the technique and the confidence to go out and use it both personally and professionally. When I signed up, I had only read the book Words that Change Minds and An Introduction to NLP, but had no training in this area.
Dianne guided us through the motivation and working traits, allowing us plenty of time to clarify each of them. We practiced getting the desired information at each stage and completed many full profiles on the final day. I found the environment very open, supportive and conducive to learning.
I certainly got what I wanted from the course."
Joe Hacker, CRM professional
"Dianne Lowther is indeed the bearer of a brilliant mind. I have watched her facilitate, coach and inspire others to perform. Her work is elegant and effective. With few words, she gives us insights and skills to work better with others, use our own abilities more effectively and live with confidence and compassion.
I highly recommend Dianne as a trainer and coach; and she's a wonderful human being."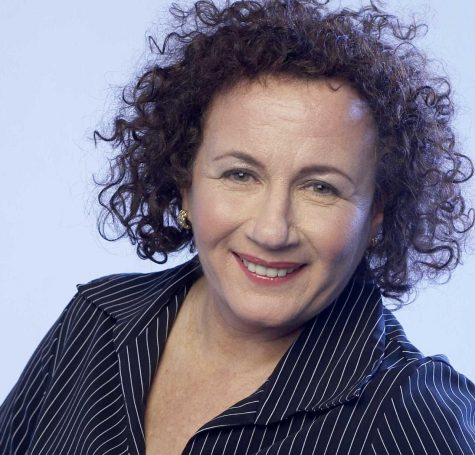 "My experience of Dianne's training sessions is that she has an excellent knowledge of her subject, and is passionate about her audience being involved and able to apply the content for themselves.
She is probably the best person I have met in her ability to explain concepts and give a clear brief for learning activities. I was able to immediately benefit from the learning experience without any doubt about whether I was "following the process".
Throughout, there is a genuine desire to do what is appropriate for her delegates."
Edward Beckmann, Business Coach
We ALWAYS respond within 36 hours.