Celine Wong
Training Facilitator | Coaching & Course Coordinator
Celine joined Mind Transformations with the aspiration of helping people make impactful and sustainable changes. If you work with her, you'll find that she possesses a unique demeanor of joyfulness combined with a firm can-do attitude.
With NLP, her gift for clients today is her capacity to see the intangible art in people's performances and turn it into teachable formulae.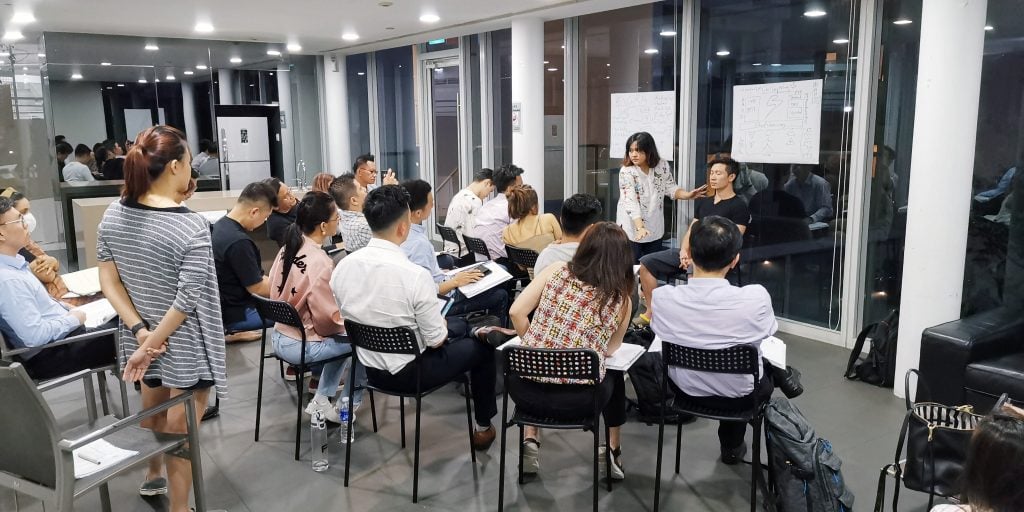 NLP Skills Enhancement Training (SET), a valuable differentiator of Mind Transformations' training.
To support Mind Transformations' training methodology of turning knowledge into behavioural change, Celine leads the NLP Skills Enhancement Training sessions, facilitating hands-on exercises and practice drills—during weekends or evenings. She also helps NLP participants catch up on things they've missed in class, test their progress or answer their application questions.
In our NLP Practitioner's training, you'll often see her walking around and taking notes. She's tracking every participants' progress using the NLP Competency Building Framework (CBF), which helps participants develop future-fit skills. With Celine's contribution, we've significantly raised each class' competency percentile to above 80/100.
Celine believes that often, people just need empowerment to rise above their challenges and take a step toward a better tomorrow. Speak with her—her graceful presence can be a great companion on your development journey.
"Superheroes are made not by their powers, but by the actions they choose to take."
Professional Qualifications
Impact Teaching, Pivotal Learning, 2018

Certified Language & Behaviour Profile (LAB Profile®), Success Strategies, 2017

Bachelor of Accountancy, Nanyang Technology University, 2009