The NLP Master Practitioner Certification Training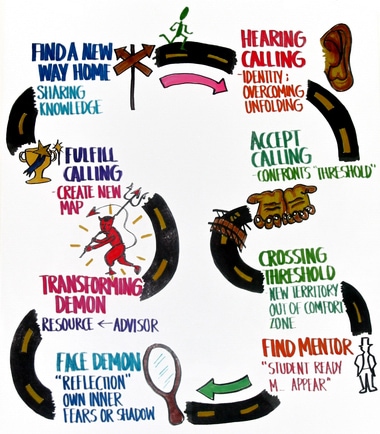 Every one of us is on our Hero's Journey.
The things we do every day, the things we are frustrated about, the worries we have, they are all part of our Hero's Journey. They reflect the lessons we need to learn, in order to get to the next stage of our evolution.
But if we choose to ignore these lessons, they will become bigger, louder, and even scarier, just so that we really pay attention to learn them.
Joseph Campbell's Hero's Journey helps you avoid painful lessons by giving you a structure to re-examine your life. You will gain an understanding about the stages of life you are at, and prepare yourself for the stages that follow.
Higher order change & personal alignment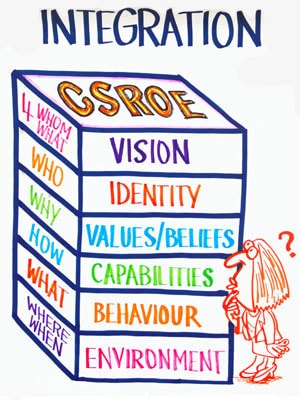 Our personality, values and beliefs are the greatest determinants of our habits and capability. That is why when conflicts and contradictions exist at these higher order logical levels, changes become difficult and unsustainable.
To attain personal alignment, you will be taught the Logical Levels of Change to facilitate a congruent connection of your logical levels. A change in your higher order logical level, almost always produces an instant shift in your behaviours and capabilities.
Bring out the best of your personality
We often box ourselves into a certain personality, claiming that this is who we are. But as the saying goes, whatever we think we are, we are always more than that.
This is where the Enneagram comes in, to help us see our personality patterns, such as what drives us to do something and what holds us back. With these patterns, We discover how we can develop towards our best healthy selves.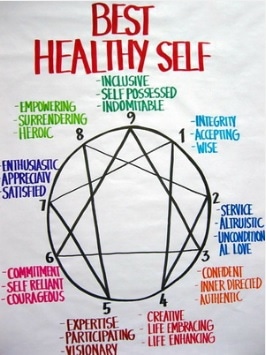 With Neuro-Linguistic Enneagram (MT's unique marriage of NLP & Enneagram), you get to identify your personality type and your shortcomings; and then make use of powerful NLP intervention techniques to create sustainable personal change.
The path towards a more meaningful life
The NLP Master Practitioners training provides a guided process to help you define the first draft of your life's Mission Statement.
This gives you a roadmap of where you are headed in life, and the way how you intend to serve the collective We – the greater good.
And of course there's more we want to bring to you from this
programme!
You will be taught a range of other powerful tools and techniques, such as: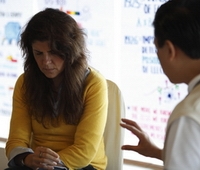 Quantum Psychology – A new discipline of quantum physics and psychology. You will learn how emotions are represented in our body in the form of energy and how to transform these "stuck", energy states into more resourceful and life sustaining energies.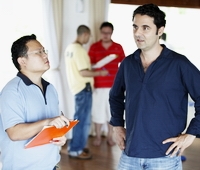 Multi-Dimensional Diagnostics– Everything is connected, and hence the more clearly you are able to see these connections, the easier you are able to find the leveraging point of intervention. If you are a coach looking to raise your skills, you will gain valuable experience from the process of producing a multi-dimensional SCORE diagnostic report, looking at a coachee's overall situation with multiple perspective lenses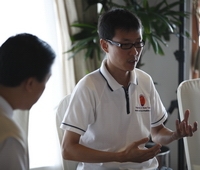 Not just head, but body intelligence – Somatic Syntax will take you to explore the next-level in human physiology study – how we express meaning with our body. This modality will teach you how to read micro body expression, as well as show you how the subtlest change in physiology can influence the overall emotional state.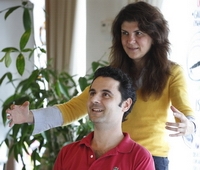 Belief Changework The skeletons that are locked away in the closet are still skeletons every time you open the closet. While you may try your best to avoid opening the closet, it also stops you from venturing forward in life or performing at your best. Belief changework will be a very useful tool to deal with issues about asking for money, self-sabotaging relationship habits and self-induced performance barriers.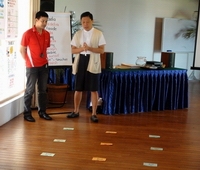 Values Alignment – Often the unknown triggers of negative emotions and conflicts in relationships, values resides at a high order in the human logical level. You will identify the energies associated to these values and learn to disarm unproductive ways of expressing an important value.
And many more…
As you can already see, the NLP Master Practitioners training is a very comprehensive and holistic programme.
And on top of the value you already see, here's what we promise:
You will get be supported by Barney and Agnes and our course facilitators.
Greater depth and focus on integrating multi-disciplines
60% class room time focused on hands-on learning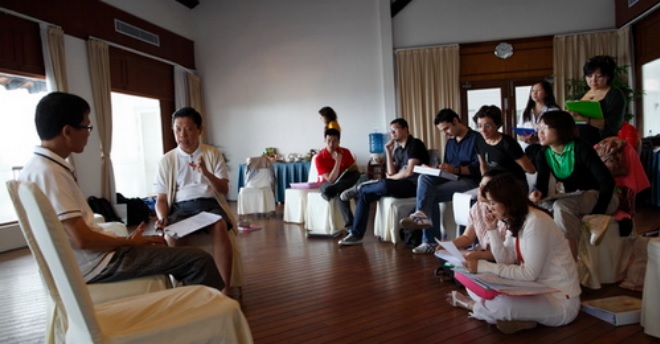 If you give your 110% to learn, by the end of the course, you are going to experience some if not all of the improvements our graduates have reported, such as:
Your intuition becoming sharper
Clarity about your direction in life
Greater awareness about your gifts
Ability to generate your own NLP techniques on-the-fly
Greater confidence in facilitating deeper and more complex changes for your clients
You cannot be the same person, and expect a different life.
There should be no excuse in bringing out the better version of yourself.
Time will flow to what is important.
Choose to act on what is important.
NLP Master Practitioner Certification Course (Singapore)

Days & Dates

Module 4: 17 Sep – 21 Sep 2022
Module 5: 07 Oct – 11 Oct 2022
Module 6: 19 Nov – 23 Nov 2022

15 days over 3 modules, 9:00am – 6:30pm

Location

Singapore Polytechnic Graduate's Guild

Carnation Room (Level 3)

1010 Dover Rd,

Singapore 139658

Fees

$4,290


Enrol Now as seats are filling up fast with priority list!
Payment by 0% Credit Card Installment over 6 / 12 / 24 / 36 months is available upon request.
UPCOMING TRAINING
Dates
Upcoming Intake 
17 Sep – 21 Sep 2022
07 Oct – 11 Oct 2022
19 Nov – 23 Nov 2022
(15 days over 3 modules, 9:00am – 6:30pm)
Location
Singapore Polytechnic Graduate's Guild
Carnation Room (Level 3)
1010 Dover Rd,
Singapore 139658
Fees
$4,290

Enrol now as seats are filling up FAST!


What Master Practitioners are saying
"I am very happy I went about Master NLP… (because) that was exactly where we (understood) why we used certain tools… it makes whatever tool you use more powerful & more convincing."
– Cynthia Zhai
Voice Coach
""Master Practitioner has been good, it really gave me alot of bolts and nuts that I needed for more transformative work (in my training programmes)."
– Lye Yen Kai
Professional Trainer
"Through Master NLP, I have a deeper clarity, multi-dimensional understanding and awareness of my own emotion states, mental strategies and energy types/levels that I carry in my life & how it influences the people around me… I'm living my life much wisely and ecologically, while serving my long term vision."
– Alfred Chung
Course Facilitator
Mind Transformations
"The Master Practitioners Course has been able to reprogramme me to that extent that I'm able to now see what is important in my life or what is left of it…"
– Pradeep Kumar Gobind
Lawyer, Distinguished Toastmaster