Preview Our NLP Class—For FREE
You no longer need to be amazed or puzzled at the success of others – be the difference you want to see in the world in the most purposeful, practical and effortless way.
How can you achieve more, with less?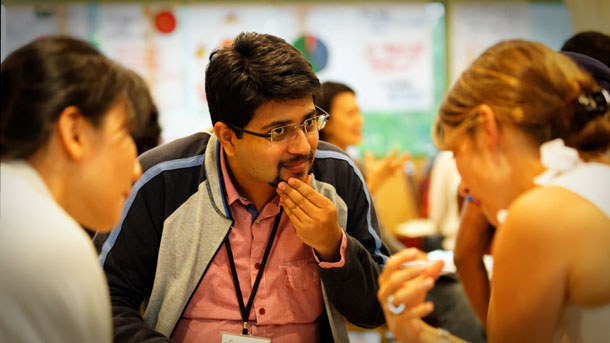 Gone are the days of motivational hype or impractical training courses. A good training has to be more than just simple applications; it has to become a way of living whereby you can seemlessly manifest what you want in life and be able to pass it on.
If you would like to:
raise your performance in various contexts like coaching, training, leadership, learning, presenting, sports, consulting, healing/health, selling, team building, communication and more…
manage life transitions and staying ahead of changes…
re-prioritise your focus in life, for example, health, family, work and more in order to see significant results with ecology and balance…
align yourself with strategies and inner capacity to start and excel in your own business…
lead your organisation to the next level and expand your capacity to create organisational difference; help passionate people to empower themselves and others to make a tangible difference in the world…
discover your higher purpose, vision and passion in life for living in the most worthwhile manner…
then read on.
1-Hour NLP Course E-Preview
Take this opportunity to get a rare glimpse of NLP training – direct from the classroom!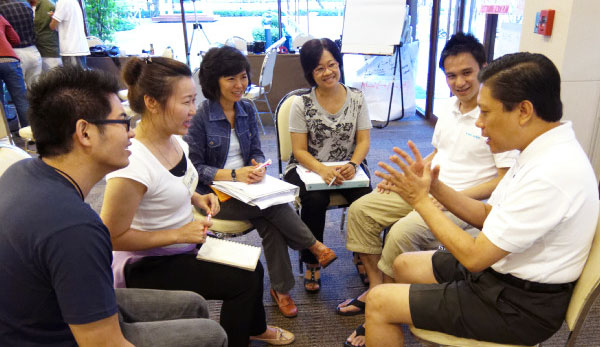 This 1 hour E-Preview consists of:
Course Introduction (7 minutes)
Why is this course the definitive NLP training programme in Singapore
Essential course takeaways summarised in the ACCLAIM framework
Brain-Compatible Strategies (21 minutes)
The 4 memory pathways – training strategies used by us to make your learning memorable
Introduction to Communication (7 minutes)
How do we define communication, and what makes it effective?e
What can we do to improve communication with others?
Barney answering Frequently Asked Questions (18 minutes)
What sets our training apart from the competition?
Why is our training longer than other programmes?
How does our NLP Certificate help you professionally?
What advantage does the NLP Master Practitioner training offer over the basic programme?
Graduate Success Stories (5 minutes)
Hear what graduates say about our training
How have they implemented NLP into their lives?
What are the results they have gotten?
Would you not want to:
Drop old ways of thinking and acting and practice future-fit ideas and attitudes?
Get yourself into future desired states any/every time you desire?
Communicate with new found clarity and impact?
Tap into a new source of energy to undertake your priorities or datelines?
Turn "why" to "how", "can't dos" to "can dos", dilemma to opportunities?
Apply advanced mentorship and coaching techniques to garner higher results with your team?
Align your senses to opportunities and turn your life into an intelligent experiment for success?
…and make a better informed decision on whether this course suits your needs. All it takes is 60 minutes of your time.
What our graduates are saying
"NLP has made a very great impact on my behavior. It has trained me to believe in myself and helped me achieve the goals that I thought were dreams. NLP gave me the confidence that I lacked to handle difficult life situations."
– Chan Soon Keng
University Lecturer (Singapore)
"I am a changed man… from lacking confidence in talking about my work to being able to talk about it with ease and joy. From having a mild desire to a very strong desire to succeed, without losing the balance in my life."
– Dr Somesh Chadda
Management Consultant (India)
"The 12-day NLP training… has changed my life. It has made my life so much easier and has erased years of problems and inner conflict. I never thought that this could be possible with such a short course."
– Jane Williams
Teacher (UK)
You may also be interested in
Need an answer real quick?