Complimentary 1-hour NLP Starter Experience
Only 4 seats per class. Reserve yours now!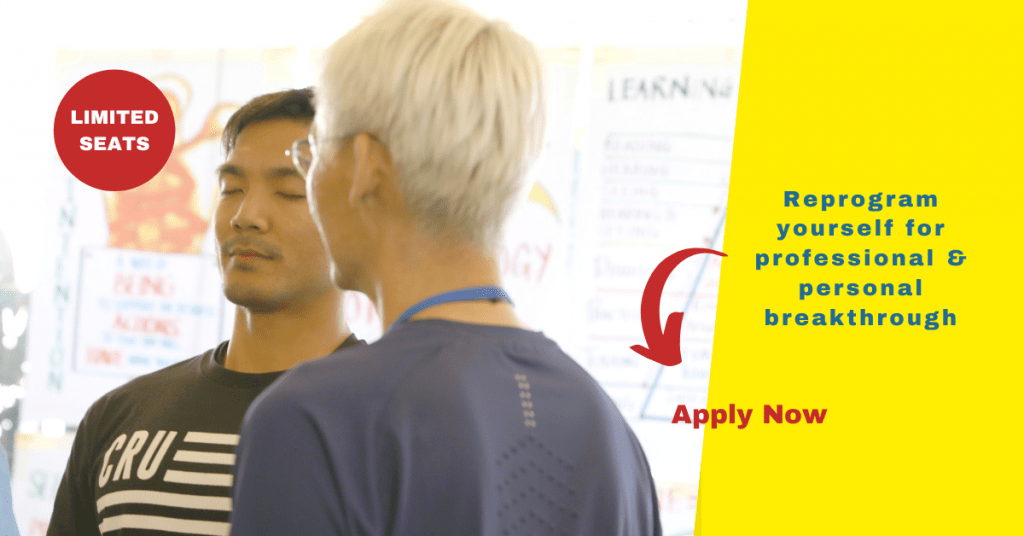 Many Trainers & Coaches say that our NLP Training is WORLD CLASS.
Well, we invite you to find out for yourself - get a complimentary NLP experience like a paid student!
Leverage on the group power of our coaches, consultants, trainer and participants to create a quantum leap for your professional and personal goals.
"NLP was one of the turning points of my life: I've learned to become the best I could be.
It took me 5 years to join the programme… Had I done it 5 years earlier, I would now be 5 years ahead of where I am today! So saying we have "no time" is an excuse; actually, we just don't make time."
Joseph Wong
Behavioural Transformation Coach, TrainingGearAsia
"I have a friend who took a 4-day corporate NLP programme and when she told me what she'd learned, I realized that what she got in 4 days of training, I got on Day 1 with Mind Transformations!
What I always tell people about MT is – you don't come here to get sold.
Go for the NLP Practitioner course, and you never have to attend another motivational training again.
Go for the NLP Masters, and you never have to attend another Self Development course again.
Really – what other trainers are training you to do, you get to do by yourself."
Clement Chio
Speech & Communications Trainer
Experience LIVE: Multi-Intelligence NLP & Brain-Compatible Teaching in-action.
You get to see our trainer, Barney, engage the participants, and you also experience first hand the practical content and exercises we cover in class. If you want, you can even join in for the class activities or speak with our students about their experience in class.
Please reserve your seat only if you are absolutely sure you can come.
As this is a Live Training, we have can only cater to 4 people per class, and this is a first come first served basis!
Complimentary 1-Hour Sit-In in our Live NLP Training
Apply now & book your time slot